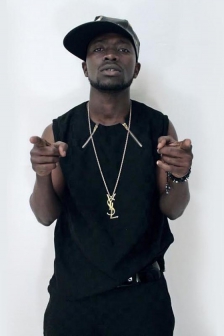 The fact that Grandpa's recently appointed Vice President felt the need to hastily release a statement in regards to the stable's position concerning Kenrazy was bound to raise eyebrows. The statement, released on April 1 and sent to 'the media' felt hurried.
"We don't believe when a contract ends people should fight or talk ill of each other. Life goes on we are proud to have worked with him he is a great artist and we wish him well in his career."
The statement followed Kenrazy's insinuations to a local radio station that an expected album was not coming to fruition under Grandpa as he had expected. Kenrazy, whom before joining Grandpa was stationed at Jomino, explained that he was not looking to work with different producers.
Considering the musical rivalry Grandpa between and fast-rising table Pacho Records, what are the chances that he will make Pacho his home?
Kenrazy' did not attend the event at Kempisnki, nor was he seen during Grandpa's six year anniversary at Prestige Plaza on April 1. Interestingly, that was the day the press release was shared, coming four months to the date Kenrazy's contract was said to have expired. Grandpa Records, which is usually media friendly never saw it fit at the start of the year to reveal that detail.
With an array of hits and seeming to jell in well with Visita, whom they had formed the group Shida Mbili, why would the stable fail to give Kenrazy another deal? Wasn't their musical partnership with Visita being thrown to the dogs with the producer's elevation to the VP's position at a grand passing of the throne at an auspicious event at Kempinski?
Speculations from other sources indicate that the main reason for the divorce was strife between Visita and Kenrazy.