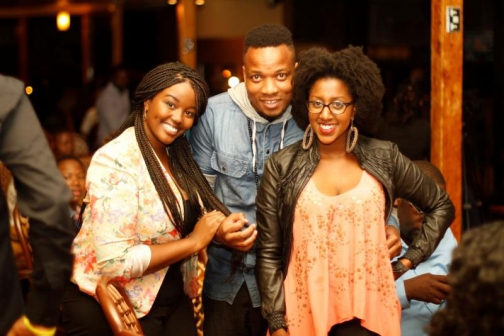 MCSK CEO Maurice Okoth has come out to defend MCSK in the matter concerning Elani and their royalty payments.
In a telephone conversation with Pulse, he explained that while it is true that they paid out Sh31,000 to Elani, the money only covered broadcast royalties and not any other kind such as mechanical rights. He added that that the group was misrepresenting the facts to the public and are not being entirely truthful.
In matters concerning discrepancies in log sheets, Morris explains that Kenyan broadcasters are supposed to submit log sheets to MCSK, but that does not happen due to technical inability or unwillingness to comply. "As Elani say there were discrepancies in the logs, we would like to know where they got the comparison logs from as it is not from the broadcasters as they suggest," he said, before sending an email of the group's logs.
As to the Sh300,000 payment, he explained that he did not call them personally. "They received a mail from the MCSK office after they complained that their broadcast royalties did not seem to add up. When we went back to our records, following the complaint, we discovered a mistake on our part where we had failed to monitor their songs for the period dated July 2013 to June 2014. The Sh300,000 was a compensation for the royalties lost within that period for which their song received massive airplay. This is a common mistake that happens not only to them."
In the YouTube clip dubbed #ElaniSpeaks, the group calls out for transparency within the MCSK and intervention from the cabinet secretary of the Ministry of Sports, Culture and the Arts Cabinet Secretary, Hon. Dr. Hassan Wario.
The group received a Sh31,000 cheque as royalties for the year 2014. "We questioned the amount only because we were in debt," says Maureen Kunga, explaining that they started the year 2015 in debt, to the tune of millions. They questioned how little the money was, especially since 2014 was their most successful year in their musical career with hits such as Kukuu, Barua ya Dunia, Zuzu, Milele and Hapo Zamani. When they raised questions they say that they were given two different sets of logs and MCSK officials told them that they do not collect royalties from all radio stations.
It is then that they started calling radio stations and found out that they had been lied to. Five days later, Brian received a call from the MCSK office offering a compensatory Sh300,000. "We wondered where the extra money came from, or how they arrived at this compensatory amount," they said says in the 11-minute long clip.