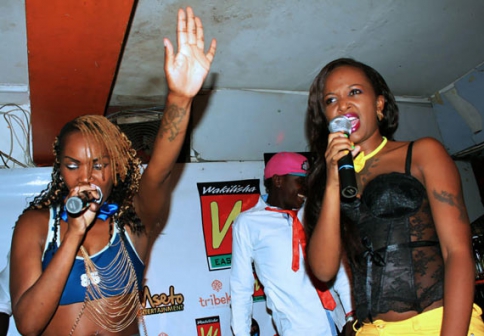 Combining forces in their new collabo, Nieleze, singing hot flames Nana and QTY provoked emotions and egos as they hit the stage at Tribeka in sexy half tops, skinny pants and shorts that left fans ogling and wishing for more.
The sipped red wine and flirted with fans before combining sexy and skill on stage as they launched the new dime on Tuesday night, an event that attracted masses despite the heavy downpour in Nairobi.
"The sound was not as good but the crowd was charged. The atmosphere was right and that gave us energy to do our thing right," QTY told Pulse.
In the next weeks, the two will be headed to Eldoret and Nakuru for their single promotion tour.