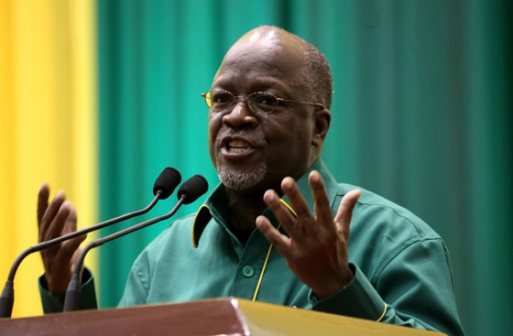 The Tanzanian government has explained that there is no ban on miniskirts by President Magufuli as reported in a section of the media.
"There is no doubt that President Magufuli and his government are strong proponents of decent dressing, but the ministry wishes to put the record straight that the President has not issued any ban on miniskirts for any reason," the Tanzanian Government Communication Unit wrote in part, in an official press release in reaction to an article carried in the Standard Newspaper gossip page, MondayBlues.
In November last year, the issue was raised in the media after Anthony Manga, the councillor for Nyamaraga Ward in Tarime district, Mara Region allegedly called for a ban to be imposed on the wearing of miniskirts in the region, an issue the Monday article was making a follow up on.
After the article was published local and international media outlets picked it up with some purporting that the Tanzanian President had actually prohibited the wearing of miniskirts. We regret any miscommunication caused as a result.
Related Topics