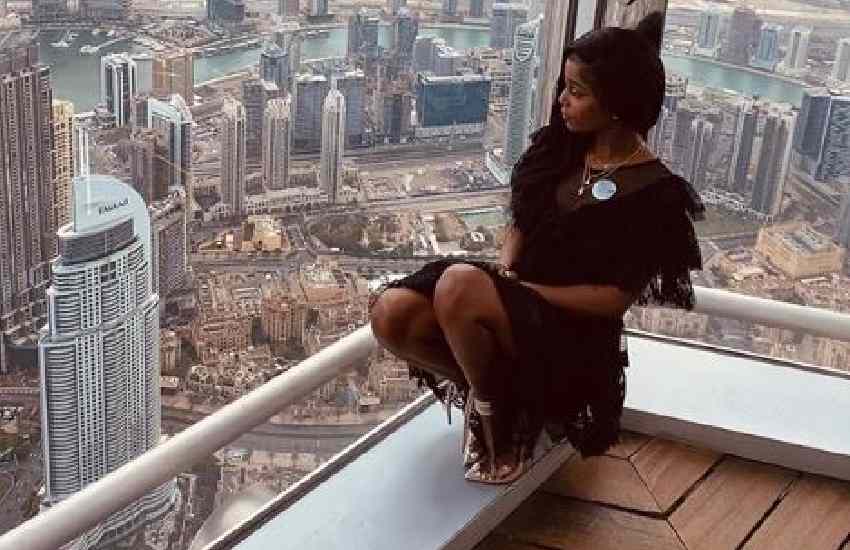 Vanessa Mdee came out this week in a New Age podcast talk titled 'Deep Dive' to announce she is quitting the music industry. Forever. She cited drinking and demons (note, not her drinking demons, but drinking and demons).
"I drank myself to sleep every night. I am not proud of it, but it is my truth and I know there are people who need to hear this. I was lying to people around me to cover up and to keep the façade alive," she narrated.
"I became a person of horrible choices. I couldn't recognise myself anymore because I woke up every day trying to just get by and I don't want to just get by anymore. More than ever, I had moments of anxiety and moments of depression, I had moments of 'I don't know what to do next' because this pressure is unnatural for a human being. And what comes after that?
"This may come as a shock to many because I hid it so well, but I was depressed and an alcoholic. This is my truth and (I'm) letting you into this space because I don't want to live a candy-coated life anymore. I became a robot and I have no desire to be a robot or be unhappy anymore, because that's what I was, unhappy ...."
And then, she confesses, the moments of that enjoyment and fun and beauty began to space out too much.
For Pulsers who can still recall the TV and radio reign of her elder sister Namtero Mdee (now re-baptised Nancy Hebron, after marrying a prophet, finding salvation and getting a child this last decade), Vanessa's vanishing out of the entertainment scene will feel like déjà vu.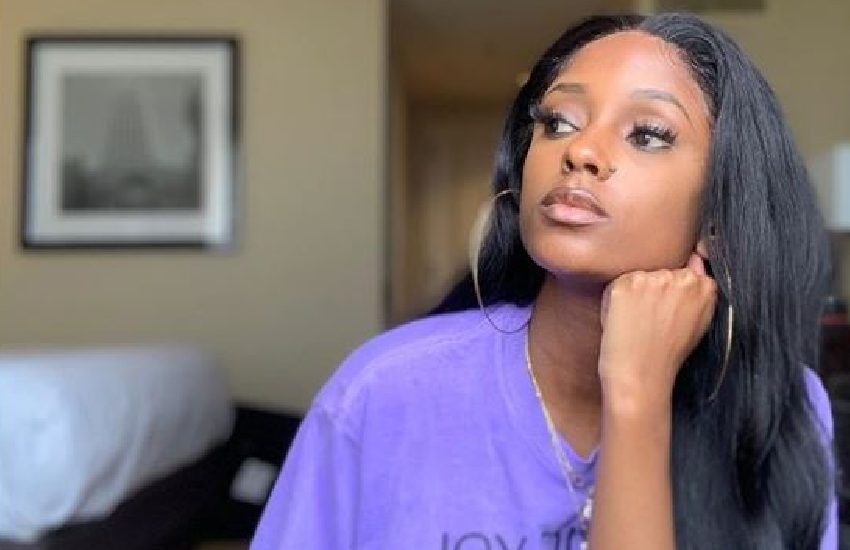 Like the sound of a disturbing record you have heard before, in a past as distant as the start of the last decade. By 2011, Vanessa's elder sister, Namtero Mdee, was doing very well as a double threat.
She was hosting the popular Str8Up show on KTN (with mix master DJ Kaytrixx), as well as ruling the audio-streets with her show on the youthful station Homeboyz Radio, based along Nairobi's Baricho Road, where 'Tero' as everyone called her, had no problem exploring the club terrain. And then, in 2011, Tero Mdee pulled the ultimate Irish goodbye.
Without telling anyone, not even her boss John Rabar (or a formal letter to KTN HR), she quit stone cold on the entertainment industry, and even on her entire family, to elope with her brother's friend turned 'prayer partner,' a pastor who claimed to be a prophet called Hebron.
Her numerous fans were shocked, her family appalled, but Tero stuck by her guns and her man. The vivacious young woman known for her short shorts – when those were the fad – not only took to wearing long Hebrew skirts and dresses, but also dumped her old name and became Nancy Hebron.
Read Also: Former KTN Str8up host Namtero Mdee back with a bang with a new song
Two years ago, when on a Kenyan media tour to promote her first (gospel song) Taa ya Miguu Yangu, Nancy Namtero revealed to local media that for a long time, she "wasn't feeling the 'vibe' of entertainment anymore, and that God was calling her to do more ..."
Many fans wrote back to say, 'meh!, she had just been 'Esther Arungad' by the Tanzanian evangelist'.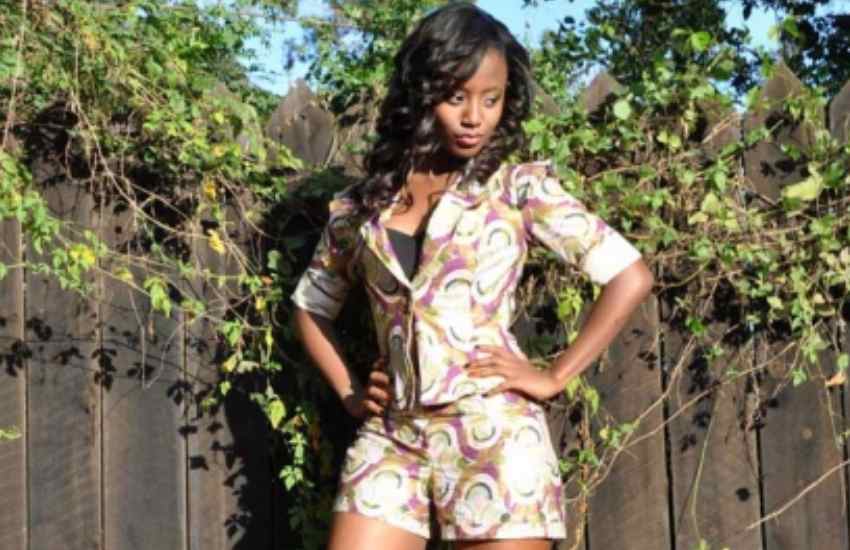 In 2011, when she had quit on everyone, though, fans were quickly consoled because someone who looked very much like her, with an even brighter lantern of talent, filled the void she had left. Her younger sister, Vanessa Mdee.
Vanessa, at 19 in 2007, had become Tanzania's first MTV VJ.
As her big sister Tero dropped out of celebrity life in 2011, Vanessa Mdee was a ready-made triple threat, made not just to replace but ensure we forgot Namtero.
She was not just a presenter on 105.2 FM radio in Tanzania, but also on MTV Meets – meeting and interviewing footballer Adebayor, model Alek Wek, musician Akon, and that's just the 'A' list of it. By the end of the year, her song Me and You with Ommy Dimpoz was winning 'Song of the Year.'
Read Also: I've worked nonstop for 13 years, I deserve this break – Vanessa Mdee
Three years later, still in her mid-20s, Vanessa Mdee's career had reached a crowning moment. Ms Mdee was the Crown Paints' ambassador, a model for Airtel, was in Coke Studio with Burna Boy, on music fests with international TI, and then regional star Diamond and budding Kimani (Victoria).
And at the end of that year, she was declared Best Female Artiste at the Afrima Awards in Lagos. Pulse recalls watching her four years ago in Mombasa at the infamous Chris Brown show as an opening act.
By then she was dating bongo star and artist Juma Juxx.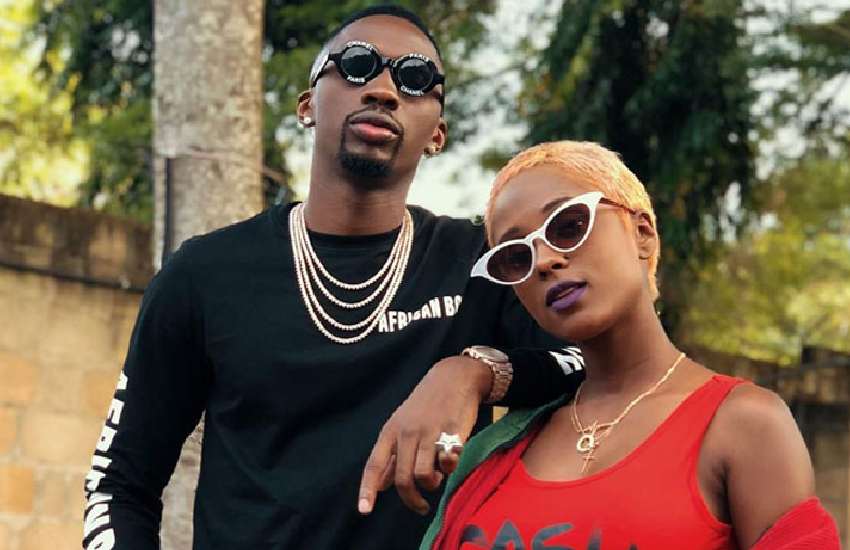 And it seems it is after their break-up, early last year that her depression began (as she admitted on social media), and despite being a pioneer judge on East Africa's Got Talent, Vanessa Mdee was sinking beneath her 'candy-coated' life, hooking up and drinking to oblivion.
(Juma Juxx, it is alleged, was putting coins in the juke-box of her friend Mimi Mars, though Miss Mars says 'sio mimi, those two were always breaking up!')
Vanessa's salvation, just like her sister Tero's, seems to have come at the hands of a man. Not a man of God, but a man of fame – the Nigerian-American actor called Rotimi, best known for his role as Andre 'Dre' Coleman in the hit series Power.
Read Also: You are my favorite couple - Sepetu tells Rotimi, Mdee in sweet birthday post
At 32, Vanessa disappeared off to Atlanta, USA, just as Covid-19 checked in, and checked out of the social media scene pages, only for the grapevine to surface with stories that she's pregnant.
In her latest podcast, the singer said: "I have no desire to do anything that is music industry-related, I have no desire to go to another award show, to keep up a facade, I have no desire to be a pseudo person which I truly became and I could not recognise myself anymore ...."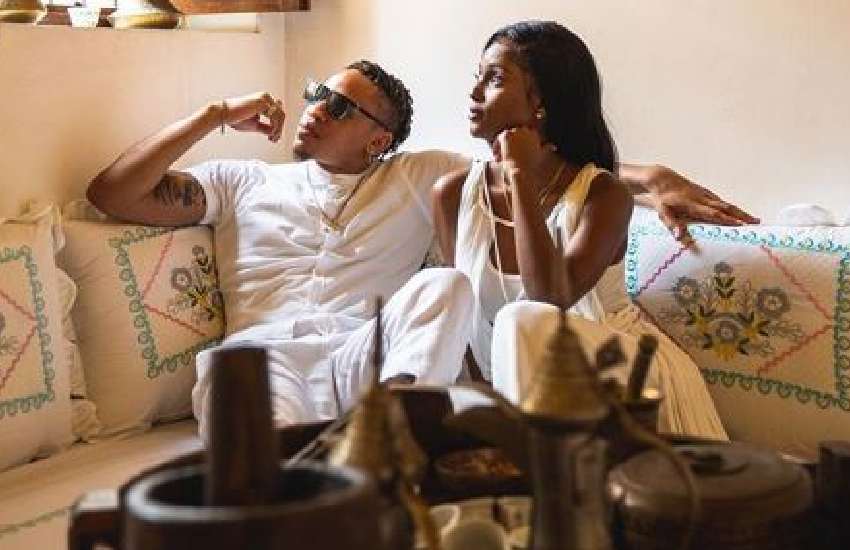 We may never hear of or from Vanessa Mdee again, now that she's going AWOL in the ATL. Because déjà vu does not happen thrice - otherwise it would be called 'treja vu.'