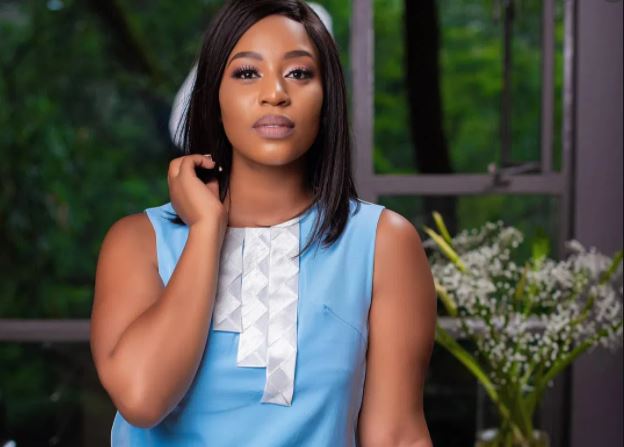 Kenyan singer Bahati's wife, Diana Marua has stopped using contraceptives and gone ahead to remove her intrauterine device (IUD) after experiencing painful swelling on her foot. Documenting her visit to the gynecologist on her YouTube channel, Diana explained that she was advised to pause the contraceptive use for fear that it might be the cause of her swelling. "Today we want to remove an IUD that I put, of course if you are a woman, you'd understand why we need that. I've had a history with swelling feet; actually, it is my left foot since way back in high school, but it has been on and off.
"I've gone to the hospital so many times, done numerous tests, but the doctors have never found anything, and it eventually disappeared. However, what made me unsettled these few couple of days is that my leg just started feeling painful out of nowhere, and I have been in so much pain," she said.
Bahati, who accompanied his wife to the hospital, explained that he had to force Diana to go to the hospital so that doctors can figure out what was causing her foot to swell and didn't want to take any chances.
"When she went to the hospital because I didn't want to take anything lightly, which was after I forced her to go. The doctor suggested she removes any type of contraceptive she might be on for a while because he didn't want to take any chances," said Bahati.
ALSO READ: Bahati turns down Diana's request to have another baby
Bahati went on to assure Diana that she had nothing to worry about, stating that if they, by any chance, got other children, they would care for them too. After the IUD removal, the doctor suggested that Diana undergoes a pelvic scan to ensure she had no unwanted masses in her uterus. Luckily, she didn't have any.
"The ovaries are looking good. There's no fibroids, no abnormal fluids. You are very okay," said the doctor.
Hormonal acne
In a previous video shared on her YouTube channel, Diana opened up on her journey with hormonal acne and how a product she got off of Instagram put her at harm's way.   "I had bad breakouts that were not fading off. I called my doctor every other time, and he told me to give it at least six months; it was so hard for me to post, and we had a reality show. I was desperate for a solution. I had hyper-pigmentation, my neck was dark, and my chest was full of pimples," she said.
According to Diana, what was meant to clear out her skin made her look and feel even worse. "The next day I woke up and my face was triple what it is now, I freaked out and woke up my husband to take me to the hospital. The doctor told me he had to admit me, but before that, they injected me with an anti-allergy and prescribed a few drugs that would help me," she added.