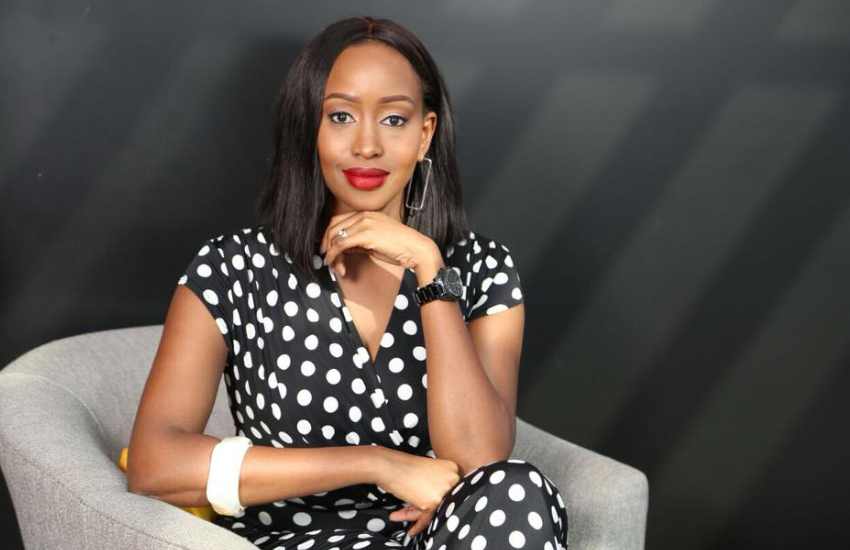 Media personality Janet Mbugua has shattered some perceptions held by the public of her following years in the limelight as a journalist and brand ambassador.
Through her YouTube channel, Mbugua said that she is not perfect as some of those who watched and interacted with her during her heydays would assume and, like everyone else, she too lives and goes through the motions of life normally.
The former Citizen TV news anchor noted that she has, for instance, struggled with trying to front an image that she said was necessary due to the nature of her job.
"I am becoming very protective of my energy. I have had issues in the past of trying to appear too well put together and too sanitised, but maybe it wasn't all for the wrong reasons but mostly because of my TV job," said Mbugua.
Read Also:My first Salary was Sh10,000: Janet Mbugua's humble beginnings
She went on to reveal that during her on-screen days, she needed to keep up appearances and confessed that it was not easy to unlearn certain behaviours she was accustomed to.
"As a news anchor and TV personality, I needed to keep up appearances and although I loved my job, I might have muddled it to the need to be perfect, which you don't have to do." She said.
"If you are looking at me to that level of being perfect, I would tell you to drop it. I don't want you to have a version of me that is I am this all mighty person who can't do wrong."
In the candid video, Mbugua explained that she may have wronged in the past, but she is now on a journey of forgiveness, "It is hard and there are some people I don't want to forgive.".
Weighing in on the heated and ongoing cyberbullying debate in Kenya following comedian Mulamwah's breakdown, she made it clear that she claps back when need be.
"I am not on earth to make everybody happy; I am good with that. You are coming into my space and spilling all kind of dirt and you expect me to be quiet? No, sometimes I won't and I will go as far as blocking any negativity."
Outspoken, Mbugua two weeks ago slammed the police on how they handled the enforcement of the 7pm to 5am curfew.
Read Also:Hypocrites- Janet Mbugua to churchgoers defying coronavirus directive
Reacting to photos and videos circulated online of police officers descending, kicks and blows on helpless Kenyans, Mbugua denounced the act as barbaric.
"There is no excuse for this brutality. None at all. And when people are done excusing this excessive force and they later realize that the way the curfews are being handled could actually spread #coronavirus, they should have a very long hard look at their privilege. Now is the time to look out for each other," she tweeted.