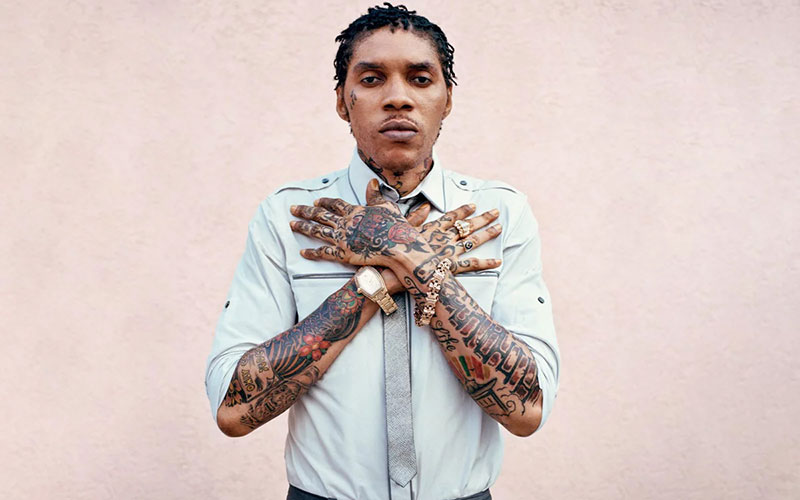 Jamaican recording artist Adidja Azim Palmer, better known as Vybz Kartel will remain in prison after a three-judge bench dismissed his appeal against his murder conviction. In a ruling issued on March 3, the judges at the Jamaican Court of Appeal dismissed the appeal case by the dancehall artiste and his three co-convicts who were sentenced for murder.
Appeal Court Judges Frank Wiliams, Dennis Morrison, and Patrick Brooks affirmed the 2014 murder conviction of Kartel and his co-convicts but gave defence attorneys seven days to submit documents for them to consider a reduction in sentence.
The verdict was delivered over a conference call in light of the ongoing COVID-19 pandemic.
READ ALSO: Vybz Kartel asks Kayole's Gaza gang to worship God, not him
Vybz Kartel, André St John, Shawn Campbell alias Shawn Storm) and Kahira Jones were sentenced to life imprisonment for the 2011 murder of Clive 'Lizard' Williams. Williams' body was never found.
After the appeal verdict, an unverified audio clip of Lizard's mother has been widely circulated in Jamaica. In the recording, the woman is heard lauding the move by the court to shoot down the appeal.
Vybz Kartel was first arrested in September 2011 for marijuana possession. He was later charged with conspiracy, illegal possession of a firearm, and murder.
The Rambo Kanambo hitmaker was initially facing two murder charges, but in March 2012, he was granted Sh300 million bail on the first charge for the murder of one Barrington Burton. He, however, had to remain in jail pending the second murder trial. Kartel's nine-year stint in prison has been plagued with delays and even perceived injustice according to his fans.
READ ALSO: Kenyan boy's singing impresses Vybz Kartel
"I have no idea what the verdict will be, but what I will say is that it has taken almost 10 years for Vybz Kartel to get justice and people wonder why people say the justice system is broken. We are all hoping for the best, preparing for the worst. We may have to go to the Privy Council for justice," wrote Tom Tavares Simpson, the singer's lead attorney wrote.
Kartel 's sentence dictates that he serves 35 years in jail before being eligible for parole.