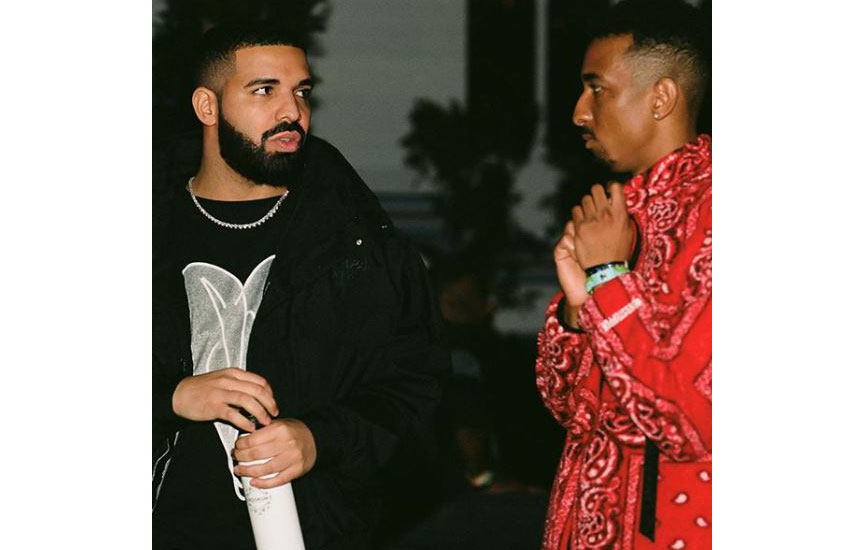 It seems it's hard to let bygones be bygones, in Drake's world.
On Sunday night, the rapper took to the stage at Tyler the Creator's Camp Flog Gnaw Festival in Los Angeles but was booed, forcing him to cut short his performance. According to reports, the crowd was expecting Frank Ocean to perform but Drake's set was taking longer than expected.
In a video of the event, the In My Feelings rapper is heard telling the crowd that he was performing for them and that he would gladly leave if they wanted him gone.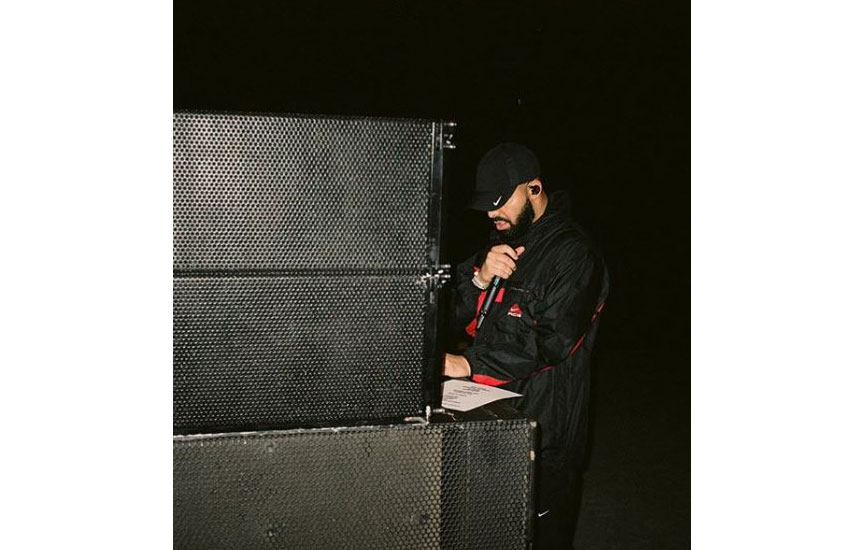 Just 24 hours after the event, Drake took to social media scoffing at the crowd, reffering to them as 'kids.'
"Plot twist...just signed a 10-year residency at Camp Flog Gnaw. Sorry kids see you every single year till you are 30," the Canadian rapper wrote.
Whether it was a joke or not, celebrities among them Kendall Jenner, Michael.B. Jordan, 2 Chainz and Ty Dollar Sign saw the post as humorous.
Tyler The Creator took to Twitter after the event to tell of the disgruntled revellers.
"I thought bringing one of the biggest artists on the f****** planet to a music festival was fire! But flipside, a lil tone deaf knowing the specific crowd it drew," he tweeted.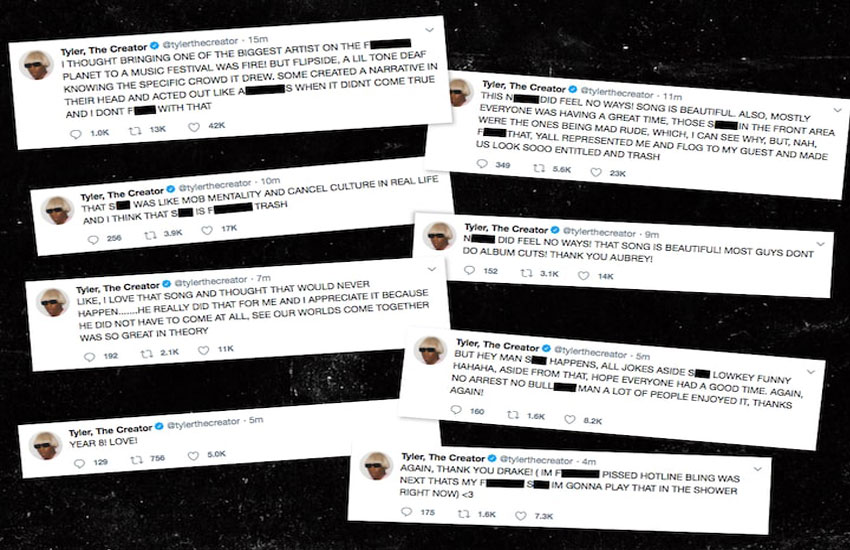 "Some created a narrative in their head," he continued. "And acted like ass***** when it didn't come true and I don't f*** with that."
Tyler went ahead to say that the crowd at the front row were the loudest while those behind were actually enjoying Drake's performance.
this was PAINFUL to watch drake literally got boo'd off stage ???????? #campfloggnaw pic.twitter.com/Ic6PenmPXc — ? trash (@trashminajx) November 11, 2019
Drake last night Tyler dancing to feel no ways #campfloggnaw pic.twitter.com/bn1B1iZiL9 — Bulls (@IBullsl) November 11, 2019
I bet in 2012 Tyler never woulda thought he'd have drake headline his festival and y'all really booing his special guest. I bet Tyler more hurt than drake. Ungrateful af. #campfloggnaw — Adam Vargas (@A1_Cuts) November 11, 2019
Drake: Y'all want more?!

Crowd:#campfloggnaw2019 #campfloggnaw #drake pic.twitter.com/7Zxm0MVi87 — RÜDY (@ROTZOY) November 11, 2019
everybody that boo'd Drake off stage at Camp Flog Gnaw :#campfloggnaw pic.twitter.com/cfaOfGgs5C — Rosalie Laney (@RosalieLaney) November 11, 2019