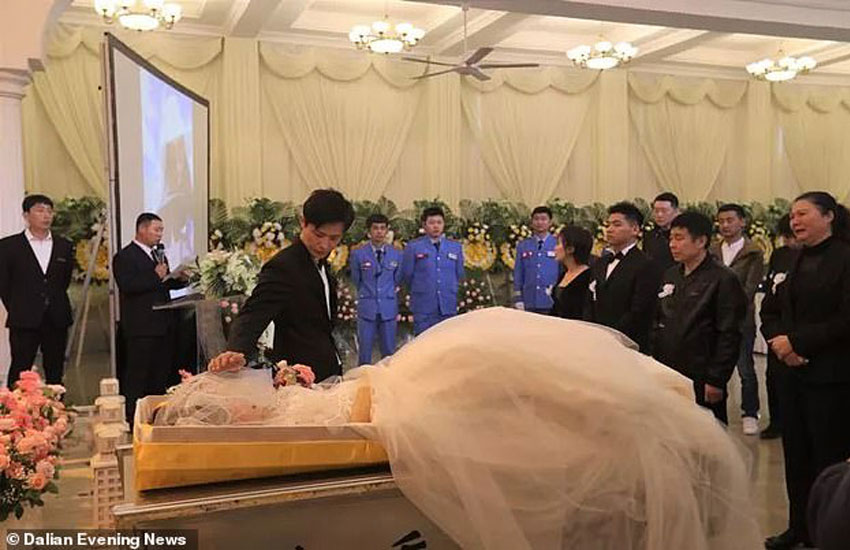 A Chinese man has married his college sweetheart's corpse after she had passed away.
On October 14th, 35-year-old Xu Shinan lost his wife Yang at the age of 34 after battling with cancer for five and a half years.
Xu Shinan hoped the wedding ceremony would fulfil his late fiancé's dream of becoming a bride.
The ceremony took place on October 19 in a funeral parlour of Dalian in Eastern China.
Yang Liu was dressed in a white bridal gown and was surrounded by 169 bouquet of pink roses when her heartbroken groom read his vows to her.
"Wife, please don't worry! For me, the rest of my life will be in pain, but I will not give up," Xu Shinan said.
The wedding was witnessed by family and friends of the couple.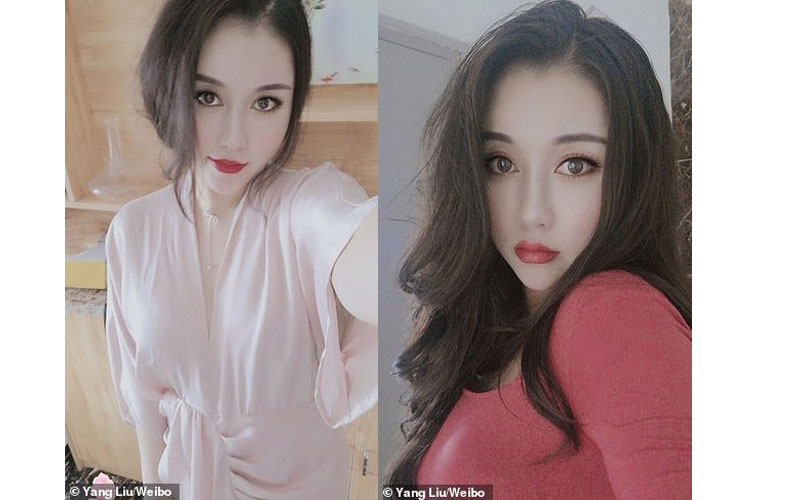 Dalian Evening News featured the couple's story, and according to the newspaper, Xu and Yang were university classmates. They got to know one another on the internet and by August 2007, they were in love.
In August 2013, the couple registered their marriage and started preparing for their wedding. Three months later, all came crashing down on them, as Yang began feeling pain on her chest.
The bride-to-be was diagnosed with cancer in March 2014.
Xu recalled that difficult period of multiple rounds of chemotherapy and surgery, Yang was always cheerful and never cried.
She even went ahead to document her treatment through Weibo, hoping to inspire other cancer patients.
Yang's condition improved in 2017, and the couple started saving up for a flat as they prepared for their wedding. Unfortunately, her cancer came back a year later before they could tie a knot.
"We went across the nation, seeking medical advice while travelling. It was a happy year after all," Xu said.
In May this year, Yang's health deteriorated and had to be hospitalized in Dalian.
"She suffered from a series of complication and became bed-bound after sustaining serious bone fractures caused by sneezing," Xu sadly recalls.
On October 6, Yang went into a coma and a week later, she was pronounced dead.
"She couldn't even recognise me in the end and we didn't bid farewell," the devastated man said.
He used to stay by Liu's corpse 24 hours a day for the next seven days after her death, which is a custom in China.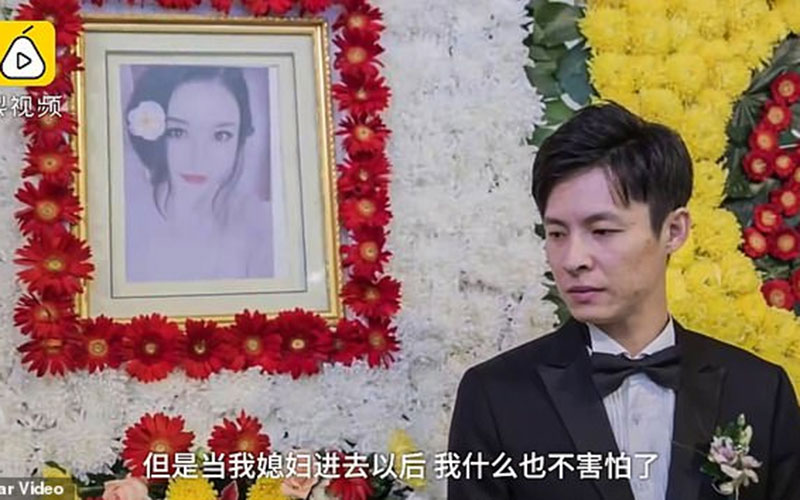 After the death of his fiancé, Xu discovered from her online shopping cart that she had been choosing wedding gowns before she was admitted at the hospital.
When he went to purchase the wedding gown, the store owners were moved by Xu's story and they told him to choose any dress he wanted for a token of 1Yuann which is Sh14.
"Although today's wedding is late, it has realised Yang Liu's dream," Xu said in front of his and Yang's family and friends during the wedding-cum-funeral ceremony.
"'All that I can do is to fulfil your wish and letting you wear a wedding dress fulfils my wish."
Their story has moved thousands of people across the world.