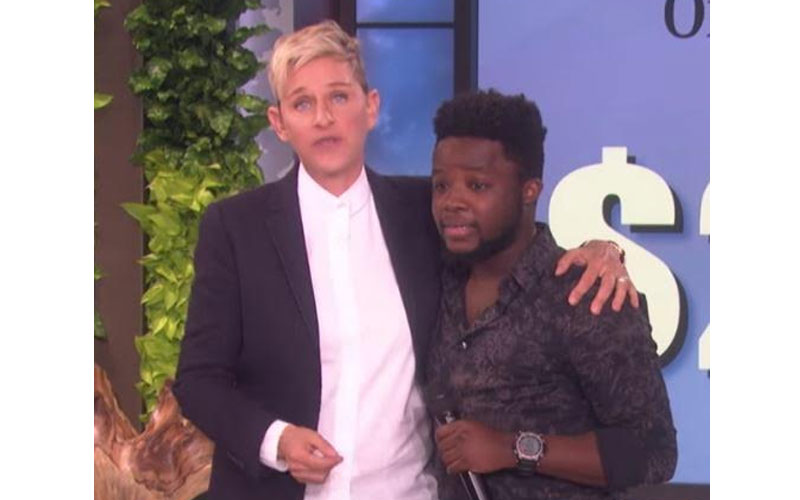 Popular American TV show host Ellen DeGeneres surprised a Kenyan man living in the US with Sh2.5 million, among other goodies, after he sent her a video of his good deeds caring for the elderly.
According to a video shared on YouTube by the show host, the man identified only as Lawrence is a certified registered nurse working with the elderly. In the video, he had told the TV host how much he was inspired by what she does.
"I wish to see you because I love you…I love what you do, I love how you surprise people, I love how you give people chances," he said.
Touched by the message, DeGeneres invited him to her show where he proceeded to give him $25,000 (Sh2.5 million) among other gifts.
While on the show, Lawrence revealed that he grew up in Kenya and after finishing high school, he won a green card lottery and proceeded to the United States' New Jersey.
He also disclosed that he worked 16-hour shifts in his new health care job in order to send money back to Kenya for his siblings to be schooled. His sister is in college and brother in high school.
November is the hustle month and we are all about youngins making their money, and we need your help. Do you know of any young person in school/campus who is running a hustle that absolutely deserves to be celebrated? Drop us an email on: [email protected]