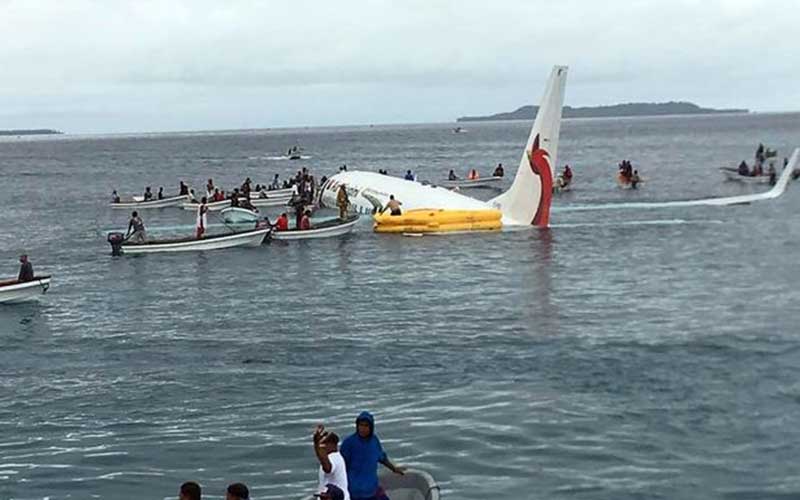 A plane carrying dozens of people sunk into the sea after the aircraft came off the end of the runway at Chuuk Airport in the tiny South Pacific nation of Micronesia.
The Air Niugini passenger aircraft overshot the runway as it came into land and crashed into the water.
Dramatic pictures shared on social media show the Boeing 737 partially submerged with small speedboats surrounding it.
According to local media, 36 passengers and 11 crew members were on board and all were rescued, with locals using their boats to take people to safety.
The passengers and crew were taken to hospital but no serious injuries were reported.
"It was supposed to land but instead of landing it was 150 yards short and she went down," Jimmy Emilio, general manager of Chuuk Airport told Reuters.
"We don't really know what happened ... people were rescued by boats - 36 passengers and 11 crew were all rescued, only the plane is sinking right now," he said.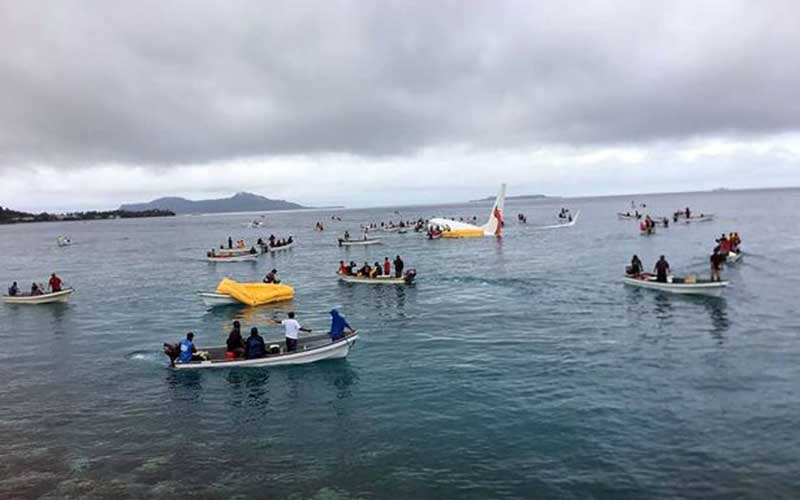 An employee at a hotel located close to the runway told Guardian Australia that he initially thought nothing of it as it came into land.
"Then I went back to my workplace and somebody told me, and I looked from the rooftop and the plane was starting to go underwater," he said.
He added: "The plane crashed and in around five minutes the rescuers were there, they were ordinary people, because there are plenty of boats around the shore.
"The officials were about 10 minutes."
In 2013, all 101 passengers aboard a Lion Air flight that overshot the runway at Denpasar in Indonesia and landed in shallow water were similarly rescued by boats without casualties.
Would you like to get published on Standard Media websites? You can now email us breaking news, story ideas, human interest articles or interesting videos on: [email protected]