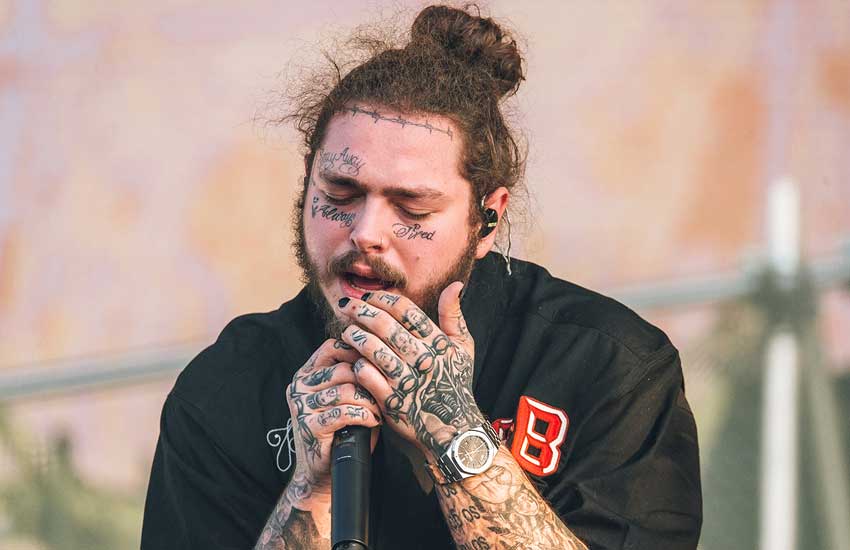 A private jet carrying rapper Post Malone landed safely at a New York airport after two of its tires blew out during take-off on Tuesday, according to the Federal Aviation Administration and media reports.
There were 16 people aboard the Gulfstream plane, which took off from Teterboro Airport in New Jersey and was headed to London before it was diverted to Stewart Airport, about 70 miles (113 km) north of New York City, the FAA and the Port Authority of New York and New Jersey said.
Rapper Post Malone was among the passengers, New York ABC affiliate WABC reported, citing a spokesperson. His representative in New York declined to comment, and other representatives did not respond to questions.
"I landed guys. Thank you for your prayers. Can't believe how many people wished death on me on this website," the rapper wrote in a post on Twitter.
Andrew Watt, a musician who collaborated with Post Malone on the song "Burning Man," was also aboard, CNN reported, citing a source with knowledge of the flight.
It was not clear what caused the tires to blow out.
The FAA initially said the plane was diverted to Westfield-Barnes Regional Airport in Massachusetts, about 100 miles (161 km) southwest of Boston, but later said the plane landed at Stewart Airport because of a crew decision.
Officials with the airport were not available to comment.
Post Malone, whose real name is Austin Richard Post, was in New York on Monday, where he performed and received an award at the MTV Video Music Awards. He is scheduled to perform at the opening night of the Reading Festival in England on Friday.
The rapper has had the No. 1 hits "Rockstar" and "Psycho" this year and in 2017. In May, streaming service Spotify said his sophomore album "Beer bongs & Bentleys" had broken the first-week streaming record, with more than 236 million streams in the United States and more than 411 million worldwide.
Related Topics