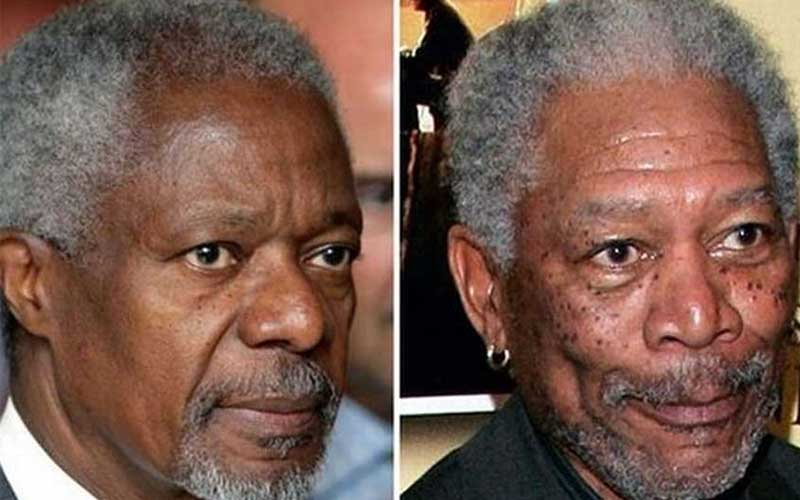 News of Kofi Annan's death spread like wild fire. Since then, tribute message have been pouring in from all quarters of the world.
However, some people across the world have been confusing Annan with American actor, producer, and narrator, Morgan Freeman.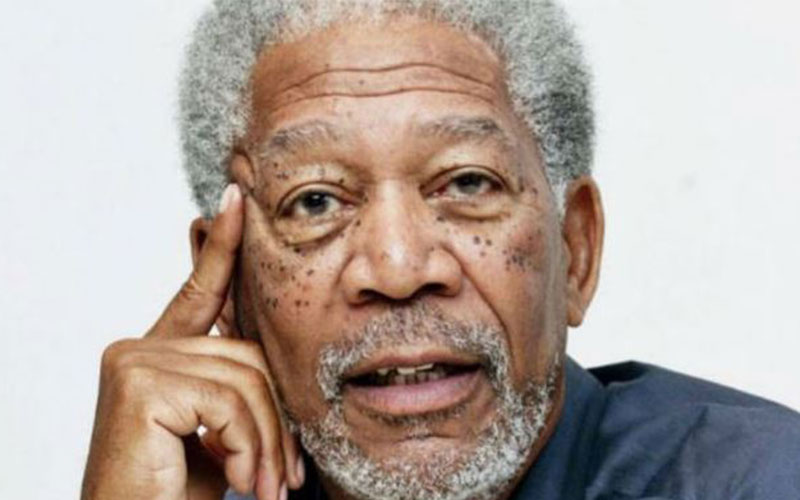 This is not the first time he is passing as Morgan to some people. While he was alive, Annan was very much aware of the striking resemblance he shared with Morgan.
While vacationing in Italy in 2006, Annan was mistaken for Morgan.
It is reported that Annan was looking for a respite from public life after leaving the U.N. at the end of 2006.
He stayed at a friend's hideaway, off the grid with no TV, radio or newspapers.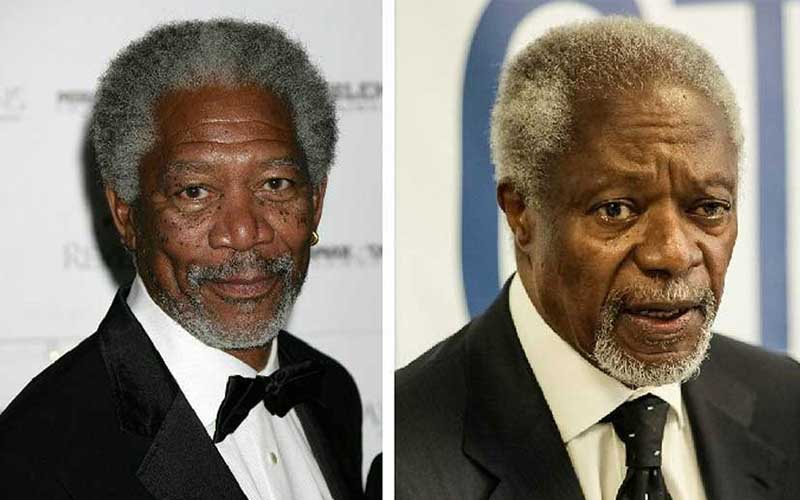 According to HuffPost news, A few weeks into their vacation, he and his wife went into town to buy a newspaper. A group of men in a shop appeared to recognize him and rushed over. Annan felt his anonymity had been ruined.
"Morgan Freeman, may I have an autograph?" one man said. Annan reportedly smiled, graciously signed "Morgan Freeman" with the man's pen, and fled!