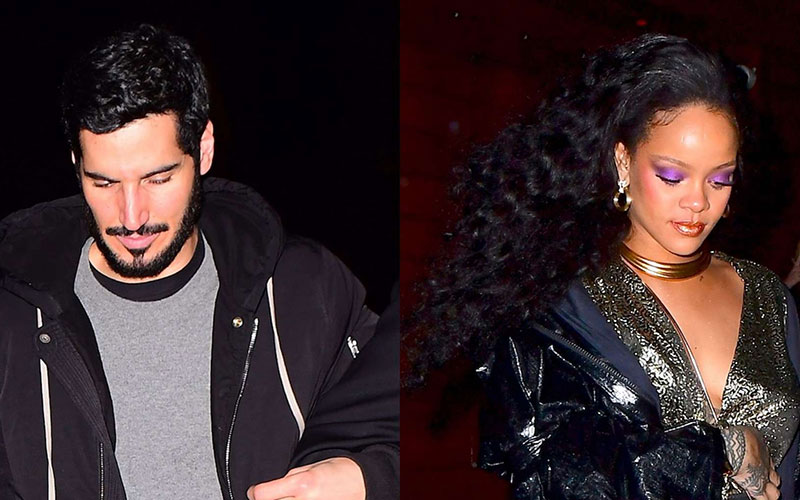 Well, they say that real relationships must have fights. Whether major or minor, it can never be a smooth ride.
This is no different for R&B singer Rihanna and her billionaire boyfriend, Hassan Jameel.
After the celebrity couple were captured in what seems to be a very heated exchange. Rihanna was pictured repeatedly pointing her finger at Jameel.
The two, who were holidaying in Puerto Vallarta, Mexico, sat together on a large sunbed.
Hassan, 29, was pictured explaining something to Rihanna and defensively gestured towards his chest as Rihanna pointed her finger in his direction.
It is reported that at one point, Rihanna smoked a cigarette as she appeared to be mulling things over.
Hassan got up and walked away, appearing dejected.
Rihanna, 30, followed shortly afterwards, wrapping a white towel around her waist as she got up from the lounger.
The two made headlines in June 2017 when they were pictured putting on a steamy display in a hot tub in Spain.
Rihanna had never publicly confirmed the relationship but referred to a serious relationship in interviews.
Hassan, who tied the knot with art expert Lina Lazaar at Paris Opera House in 2012 and later divorced, comes from one of the world's richest families, and is the heir to the Abdul Latif Jameel fortune.
Last year, they were ranked the fourth richest Arab family in the world with a collective net worth of $2.2 billion (Ksh220 billion), according to Forbes Middle East.