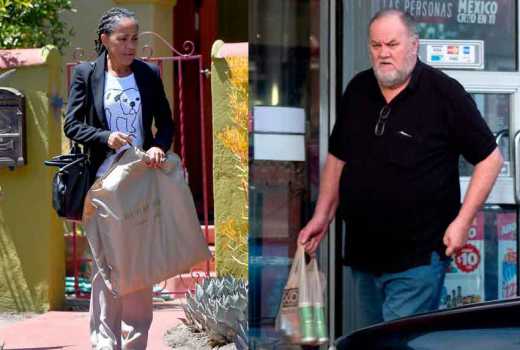 Meghan Markle's mum was pictured leaving her Los Angeles home on Tuesday to board a flight to the UK ahead of Saturday's royal wedding.
A casually dressed Doria Ragland, who was carrying a Burberry garment bag, was pictured getting into the back of a blacked out chauffeur-driven car that whisked her to Los Angeles International Airport.
Meghan's mum was dropped off at the new Private Suite, which is reserved for VIPs, according to TMZ.
Access to the Private Suite means Doria will be driven directly to her flight, avoiding other passengers at the busy gates.
Doria was pictured flying out of Los Angeles shortly before it emerged her ex-husband, Meghan's dad Thomas Markle Snr, will not be attending his daughter's wedding because of major heart surgery.
According to TMZ, he is due to undergo an operation this morning, just three days before Meghan ties the knot with Prince Harry.
He told TMZ details of the surgery, saying: "They [doctors] will go in and clear blockage, repair damage and put a stent where it is needed."
The surgery is said to be taking place at 7.30am local time.
Mr Markle Snr will likely be recovering from the procedure when his former actress daughter, 36, and Harry, 33, tie the knot in Windsor this weekend.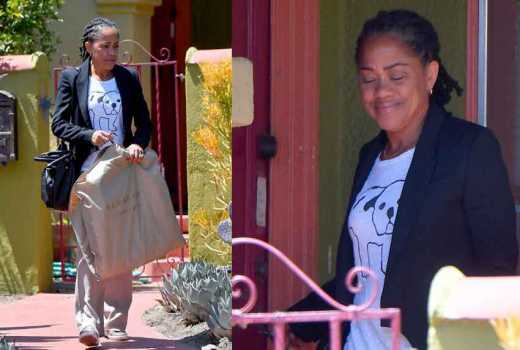 He had initially hoped to walk Meghan, 36, down the aisle at Windsor Castle, Berkshire, on Saturday.
The 73-year-old was said to have had a 'change of mind' - less than 24 hours after pulling out of performing the honour at St George's Chapel.
He earlier told the gossip site: "I hate the idea of missing one of the greatest moments in history and walking my daughter down the aisle."
It is thought Doria has stepped in to walk her down the aisle in her father's absence.
In a statement earlier this month, Kensington Palace said the father, who lives near Rosarito, Mexico, would walk Meghan down the aisle of St George's Chapel.
A spokesman said at the time: "Prince Harry and Ms Markle are very much looking forward to welcoming Ms Markle's parents to Windsor for the wedding.
"Mr Thomas Markle and Ms Doria Ragland will be arriving in the UK in the week of the wedding, allowing time for Prince Harry's family, including The Queen, The Duke of Edinburgh, The Prince of Wales, The Duchess of Cornwall, and The Duke and Duchess of Cambridge, to spend time with them before the big day."
It was claimed Kensington Palace had been blindsided by reports suggesting Meghan's dad was no longer going to attend the ceremony.
On Monday night, the couple released a statement addressing the reports. A spokesman for Kensington Palace said: "This is a deeply personal moment for Ms Markle in the days before her wedding.
"She and Prince Harry ask again for understanding and respect to be extended to Mr Markle in this difficult situation."