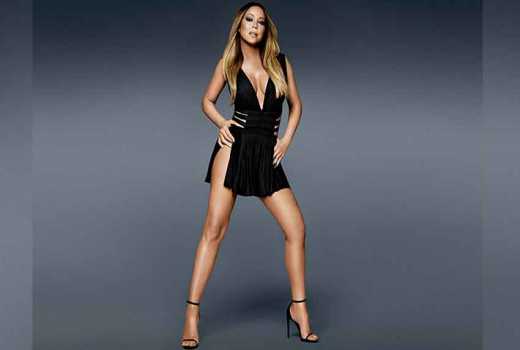 Mariah Carey has revealed her secret 17-year battle with bipolar disorder after becoming terrified she would be "exposed" by someone else.
The iconic singer has been battling with the mental health condition since being diagnosed in 2001 following a mental and physical breakdown, and said the last couple of years have been her hardest yet.
"Until recently I lived in denial and isolation and in constant fear someone would expose me," she told People magazine.
"It was too heavy a burden to carry and I simply couldn't do that anymore. I sought and received treatment, I put positive people around me and I got back to doing what I love — writing songs and making music."
She was promoting Glitter in 2001 when she had her breakdown
Mariah, 48, is now on medication and has therapy after battling 'manic' insomnia that was characterized by non-stop working - until her energy would completely run out.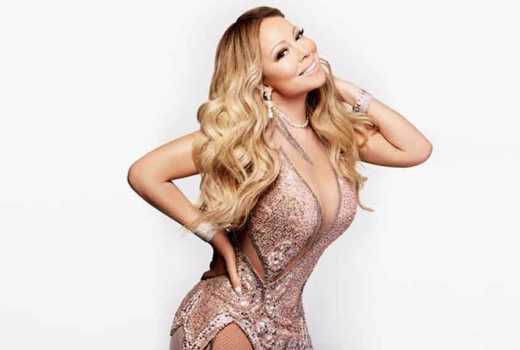 "For a long time I thought I had a severe sleep disorder, but it wasn't normal insomnia and I wasn't lying awake counting sheep," she continued.
"I was working and working and working … I was irritable and in constant fear of letting people down. It turns out that I was experiencing a form of mania.
"Eventually I would just hit a wall. I guess my depressive episodes were characterized by having very low energy. I would feel so lonely and sad — even guilty that I wasn't doing what I needed to be doing for my career."
Her bipolar II disorder differs slightly from bipolar I because she experiences depression and hypomania, which causes sleeplessness, hyperactivity and irritability.
She told the American magazine that she chose to come forward now because she's in "a really good place".
"I'm comfortable discussing my struggles with bipolar II disorder. I'm hopeful we can get to a place where the stigma is lifted from people going through anything alone," she added.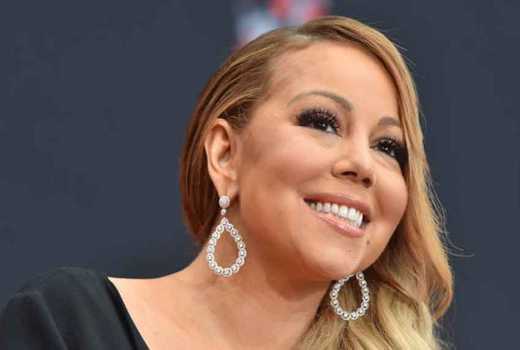 "It can be incredibly isolating. It does not have to define you and I refuse to allow it to define me or control me."
Mariah also told her Instagram followers: "I'm grateful to be sharing this part of my journey with you."
The singer, who shares six-year-old twins Monroe and Moroccan with ex-husband Nick Cannon, had a public breakdown in the summer of 2001 while she was promoting her film Glitter.
Mariah Carey and husband Nick Cannon show their love for one another with a big kiss for the cameras at the Teen Nick Halo Awards. Nick Cannon's new show Halo Awards, which stands for Helping And Leading Others, awards teens who give back to their comm...
She was hospitalised for "extreme exhaustion", with her publicist later confirming Mariah was receiving treatment for "an emotional and physical breakdown".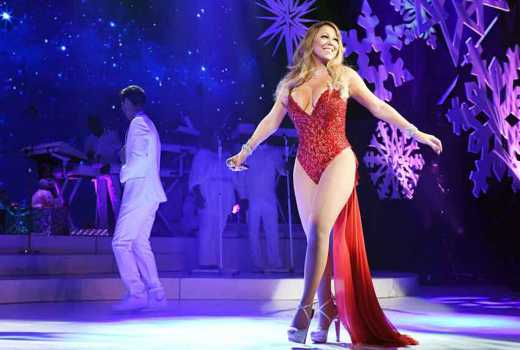 Shortly before she checked herself into hospital, Mariah had performed a bizarre striptease on the TV show TRL, which sparked concerns for her health.
And she left a gloomy voicemail on her website hours before being hospitalized, telling fans: "I'm trying to understand things in life right now and so I really don't feel that I should be doing music right now."
The singer wouldn't be able to sleep for weeks on end
As a result of her treatment, Mariah cancelled her upcoming work commitments.
"I'm honestly really, really delirious and stressed out and overworked and doing too much," she told MTV News at the time.
"I haven't slept in like two weeks and that's an important detail for you to know."