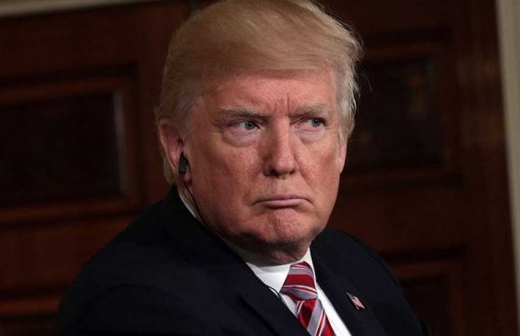 'President Donald Trump' has finally won his long-awaited award
Well, Alec Baldwin of 'Saturday Night Live' took an Emmy for impersonating Trump
Trump failed to win an Emmy Award for his reality TV show 'The Apprentice'.
Donald Trump failed to win an Emmy Award for his reality TV show 'The Apprentice'.
The billionaire businessman was such a sore loser, he even claimed the Emmys were rigged.
But the now-President of the United States finally won his long-awaited award on Sunday night - just not quite how he'd hoped.
Satirical sketch show 'Saturday Night Live' took the Emmys by storm winning three early awards in a ceremony marked by multiple jabs at Trump.
After the show's most-watched season in 23 years, Alec Baldwin won the comedy supporting actor Emmy for his withering impersonations of Trump.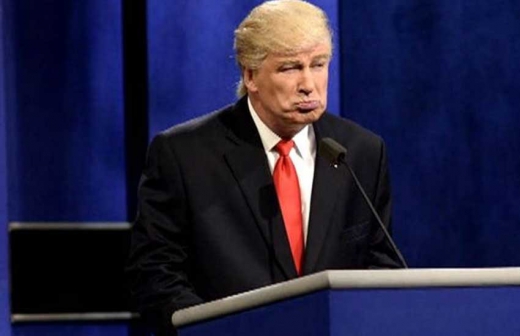 Accepting his statuette, Baldwin quipped, "I suppose I should say, 'at long last Mr. President, here is your Emmy'."
"If he had won an Emmy, I bet he wouldn't have run for president," Colbert told the A-list audience.
"It's your fault! He never forgave you and he never will. But unlike the presidency, the Emmys go to the winners of the popular vote," Colbert quipped, referring to the 2016 election result.
SNL co-star Kate McKinnon was a winner for her spoofs of his presidential election rival Hillary Clinton and White House aide Kellyanne Conway.
SNL, which airs on Comcast Corp's NBC, also won the Emmy for best variety sketch series, while Melissa McCarthy's turn as former White House press secretary Sean Spicer won her an Emmy last week.
Spicer, who resigned in July, made a surprise cameo, rolling up on his signature podium as Colbert joked about the Emmys' audience size, making a jab at Spicer's "alternative facts" regarding his inauguration crowd.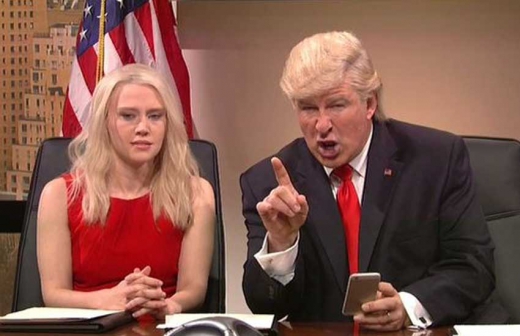 "This will be the largest audience to witness the Emmys, both in person and around the world," Spicer said.
"Melissa McCarthy, everyone," Colbert said as he left the stage, referencing McCarthy's spot-on impressions of him on "Saturday Night Live."
The 69th Emmy Awards are Colbert's first time hosting an awards show, and the "Late Show" host delivered plenty of his usual topical, deadpan humor in his opening monologue.
"The Late Show with Stephen Colbert" is also nominated for outstanding variety talk series, and Colbert's jabs at Donald Trump have helped the show increase its ratings as well as potentially its Emmy potential.
Related Topics