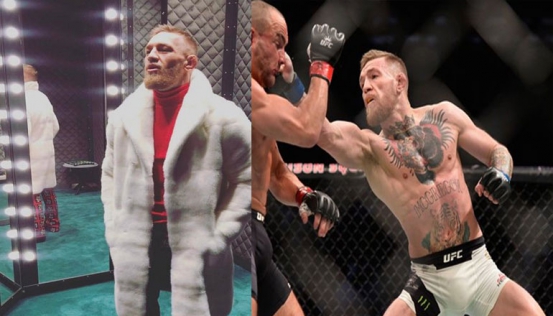 He once sparred with The Mountain's Hafþór Júlíus "Thor" Björnsson in the ring, but now they could be set to clash in Game of Thrones after Conor McGregor's role has been confirmed.
The UFC star was rumoured to be joining the cast for the highly-anticipated new season, and now UFC president Dana White has confirmed it.
Speaking on FOX Sports Live earlier this week the White was asked about the Notorious' role in the hit show.
White said: "I knew that a few months ago that they were interested in putting him in the show. And I'm glad he did it. It'll be great. Yeah, the show's huge, it's awesome and I'm excited for him."
With White seemingly confirming the news fans have been eager to know what kind of a part the Irish man will play.
According to a Game of Thrones community website, Watchers on the Wall , known for its show insights the lightweight champion will play a very minor role in the show.
They claim he will act as pirate belonging to Euron Greyjoy's crew, on the ship Silence and won't even be required to speak.