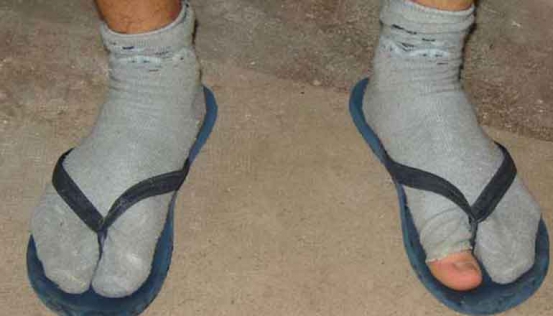 Body odour has become such an uncomfortable problem in Japan  that companies are holding "odour etiquette" seminars to help smelly employees
With workers sweating through this summer's hot weather, the term "smell harassment" has entered Japan's workplace lexicon, especially in the service industry.
To help those with body odour problems and prevent them from being bullied by colleagues or receiving complaints from customers, several Japanese companies have hired a deodorant maker to give lessons on how to stay fresh.
Last month around 40 employees at the mobile phone company SoftBank took part in one of the seminars held by Mandom Corp.
They included front-line employees, including sales staff who come face-to-face with customers throughout their shifts.
Employees were given a lesson on the causes of body odour, including armpit smells and bad breath, and how to properly use deodorants.
Yasuko Okabe, an employee who attended the seminar, told the Mainichi newspaper: "Body odor is a very sensitive subject, and it's not easy to tell employees to their face that they smell.
"But if we pass on the content of this seminar at our workplaces, problems with body odor may improve."
The seminar also cautioned against using too much cologne or perfume, and disturbing colleagues with cigarette smell.
Some companies have gone as far as addressing body odour in their workplace behaviour manual.
It implemented the policy after a customer complained about a salesperson who smelled like cigarette smoke.
As part of the policy store employees must brush their teeth after lunch or a break, refrain from using scents, and avoid strong-smelling foods.