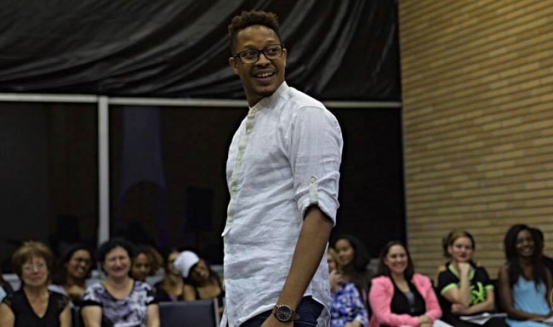 Mention the name Longombas and see the response it elicits locally. Well that was way back when they ruled the local music airwaves besides winning several awards shortly before they left at the peak of their career  to a land of greener pastures – US – California.
The Kenyan-born  Lovy Longomba who is married to Ida Onyango and is a father of one is currently serving God.
Lovy Longomba's recent service at RCJC has been described by many as "miracle filled."
"God's hand is surely on my son-in-law Prophet Lovy Longomba. May his cup of anointing always be full," said his father-in-law on  social media.
"Bless the Lord, Lovy and Ida, keep pressing forward. Just know that Pastor Edna and I are here for you guys, Congrats," added Pastor Leslie Peters
"Saw some of the service, it was awesome, I am so proud of you, Lovy. This was your dream and God brought it to you. Abundantly, I'm super blessed for having you as a brother. You look the gape happiest I've seen you in a while. Love you, broham," said Benjamin Onyango a member of the RJC ministries.