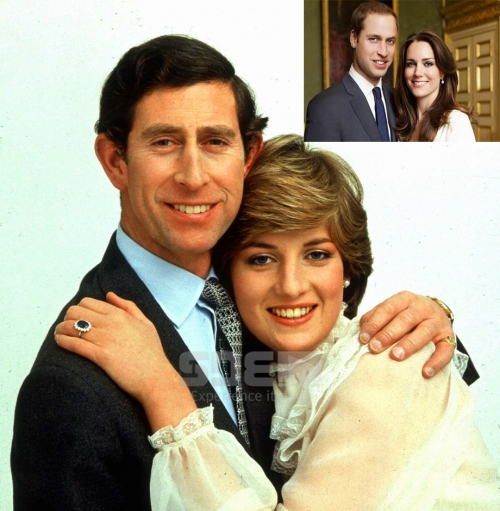 The wild claims made by American magazine Globe have attracted attention around the world.
An American gossip magazine has raised eyebrows for running a story claiming Charles and Diana have a secret daughter - and that Kate Middleton has met her.
The woman called Sarah is said to be a 33-year-old 'dead ringer' for the Princess who was born before William and Harry by a surrogate though IVF
The mag says she is now living incognito in New England in the States after apparently fearing for her safety following Diana's death in a Paris car crash in 1997.
But it is claimed she recently met the Duchess of Cambridge during a secret meeting while she and Prince William were in New York.
Globe magazine alleges Sarah was born after Diana underwent gynecology tests at 19 before she married Charles.
In the increasingly outlandish story, it is claimed that during the examination eggs were taken which were fertilised by Charles and stored.
But a rogue doctor is said to have kept one behind to implant into his wife.
The story has attracted the attention of the world's media with titles across the globe reporting on the claims.
It is not the first time US magazines have run wild stories about the royals. Some set tongues wagging earlier in the year by announcing the birth of Kate and William's second baby.
And in 2012 Globe came under fire after publishing a front page claiming the Queen was dying and Camilla was plotting to take the throne.
Buckingham Palace declined to comment on today's story.