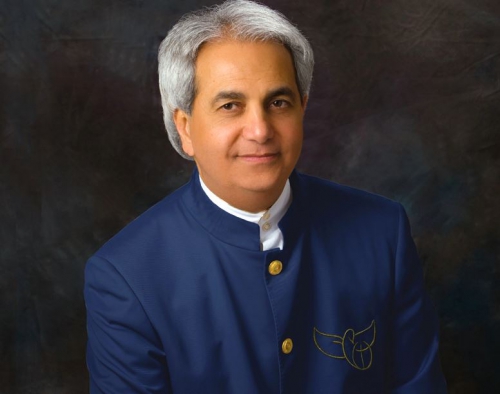 World renowned televangelist Benny Hinn was admitted in ICU at a Californian hospital for heart related complications.
The 62-year-old was reportedly suffering from shortness of breath and fatigue. He had just come back from a week of ministry in Brazil where he ministered to crowds of over 100,000 people.
Doctors report that things are looking up for the man of the cloth as his condition is under control and could be discharged later this week.
Hinn who has been ministering for over 40 years is not without his fair share of controversy.
His faith healing miracles have made him a target for speculators and conspiracy theorists. Some have called him more of a master illusionist than a healer.
According to Wikipedia, a controversial aspect of Hinn's ministry is his teaching on, and demonstration of, a phenomenon he dubs "The Anointing"—the power purportedly given by God and transmitted through Hinn to carry out supernatural acts. At Hinn's Miracle Crusades, he has allegedly healed attendees of blindness, deafness, cancer, AIDS, and severe physical injuries. However, investigative reports by the Los Angeles Times, NBC's Dateline, the CBC's The Fifth Estate, and the Nine Network's 60 Minutes have called these claims into question.
Thousands of fans flocked to Uhuru Park when the televangelist visited Kenya over a decade ago.