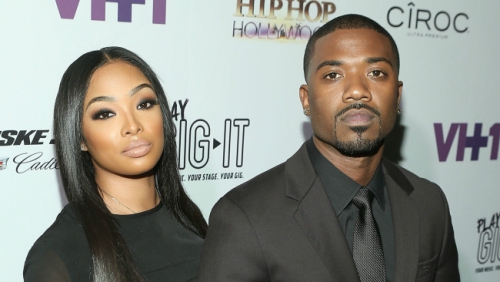 By May Jesaro (@KiptuiMay)
Love and Hip Hop Hollywood became a bit too real for One Wish hit maker Ray J after he landed in hospital with all the drama going on in his love life.
Ray J's girlfriend, Princess Love, has reportedly been arrested after she allegedly beat him up following a visit to a strip club last week. According to TMZ, a security guard saw the rapper in a bloody state and thereafter called the police. Princess was heard screaming "am gonna kill you" in a hotel where the incident took place.
Ray J, who was left with several cracked ribs, a split lip, and torn ligament in his knee, bailed her out and paid for her lawyer too. She was charged with domestic abuse and battery after going crazy on her boo.
Princess threatened to commit suicide after he wanted to end the relationship. Looks like the 'love' runs deep for Love after what he did for her. The drama continues.