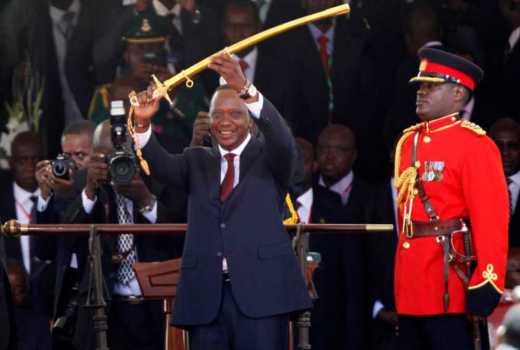 On Nov 24, 2017, during a lunch time interview with KTN's Akisa Wandera, I called for a review of our Constitution to enable a President to serve for one nonrenewable seven-year term instead of the current two five-year renewable terms.
While making this proposal, I posited that since independence, no sitting President in the History of Kenya has ever "lost" an election. I also noted that the fabric of our nationhood and the Kenyan economy has been severely tested whenever Kenya goes through Presidential elections — and specifically where a sitting president is defending his seat. Truth is that our electoral infrastructure which includes the electoral management and related security apparatus highly favours any incumbent so much that it's never really possible for an outsider to achieve a level playing field.
In fact, I conducted a research amongst Kenyans and posed a question thus: "If it were you in power today with all the systems and machinery at your disposal, would you willingly volunteer your second term?"  Many people I asked this question including those in the opposition confessed that they would resist the temptation to manipulate the systems in their favour. 
These people were just being honest. It is common knowledge especially in nascent democracies like ours that more often than not, the rule of law favours those in authority, who interpret the same to fit into their narrative but turn a blind eye when the same rules demands accountability. It is a needless temptation which we can do without.
On April 10, 2018, I heeded an invitation to make submissions to the Kenya National Assembly Committee on National Cohesion and Equal Opportunity. In my presentation I reminded the committee chaired by Hon. Maina Kamanda that at a time when the fabric of our nationhood has been tested as a result of the just ended electoral process, his committee retains a crucial role in ensuring that Kenya remains one united and resilient nation. There is immense opportunity for parliament to exercise its legislative oversight to either come up with new acts of parliament or change existing acts of  parliament that are not doing enough to promote peace, national cohesion and equal opportunity.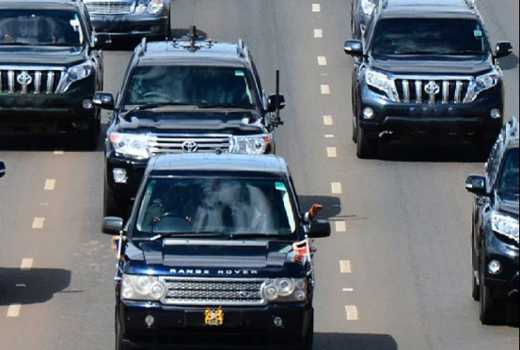 When the struggle for power threatens national cohesion, parliament can come up with laws that would diffuse political tension in the country. I therefore aver that amending the relevant laws or even the constitution to allow a President to serve one seven-year nonrenewable term would allow any President and his or her Cabinet Secretaries to focus on service delivery.  This is unlike the current situation where a President and his cabinet serve in the first term with the preoccupation of having to campaign for the impending re-election.
If this is done, then future public officials including Cabinet Secretaries will not have to abandon their offices just to campaign for the President. I am therefore happy that this suggestion was captured in the amendment proposals by the Tiaty MP William Kassait Kamket.
American writer Myra Adams who served on the McCain Ad Council during the 2008 McCain campaign and on the 2004 Bush campaign creative team, is a big proponent of amending the US Constitution where currently the President serves two renewable terms of four years. She proposes to increase the President's term by another two years and limit them to only one term. In her article entitled Six Years and Out: It's Time to Change the Four-Year Presidential Term she opens her article by this quote: "Everybody, including the president, should be spared the curse of the second term".  Indeed the 11th President of the US James K. Polk who served from 1845 to 1849 willingly fulfilled his campaign promise to serve only one term claiming to have achieved all his goals within four years.
Parliament may also want to provide for a rotational presidency as a way of enhancing national cohesion and equal opportunity. In Switzerland which is one of the biggest economies in Europe, there is an unwritten rule which provides for a rotational presidency with cabinet ministers taking turns to serve as president of the confederation, with newer members waiting until seniors have served. Some would argue that a President would need five years to learn on the job and the other five years to finish key projects. State projects that are funded by my taxes shouldn't be tied to an individual. Once we build credible institutions, anybody should be able to finish those key projects. So what about the projects initiated in his second term? Or will he stop initiating projects in his second term because he won't be there to personally see them through?
The benefits are that it would embolden presidents to take risks, make difficult decisions, and exert bold leadership while reducing fear of political retribution and lame duck presidency. Running against an incumbent President who controls all the instruments of state causes unnecessary tension in the country and this can be cured if there are no reelection contests. Furthermore we would save a lot of tax payers' money since incumbents tend to find clever ways of using your taxes to conduct re-election campaigns.
The Writer is the executive director of the Global Peace Foundation Kenya