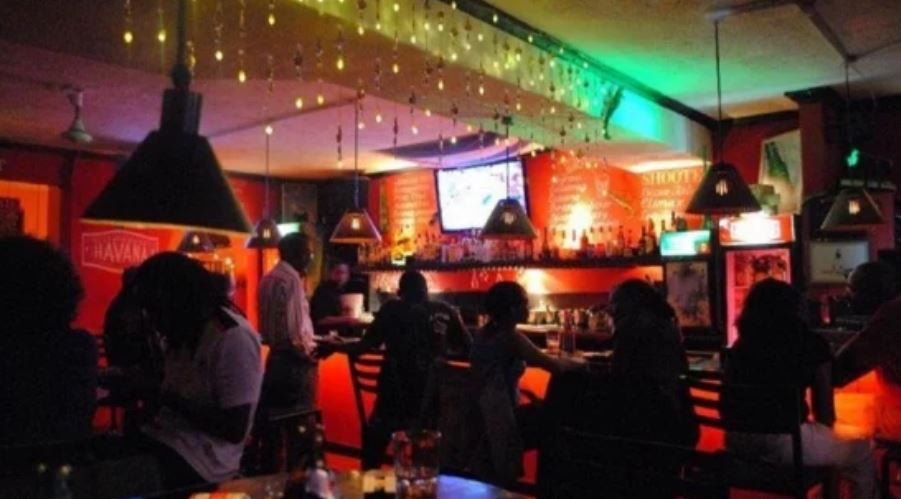 Kitengela is famous for 'nyama choma' (toast meat), a Kenyan delicacy enjoyed by not only Kenyans but also other people from all over the world. It has also grown quite rapidly in posh hotels, clubs and other entertainment facilities. Speaking of clubs, Kitengela is now getting a new name and image for harboring some of the most lavish clubs in the central province. Aside from 'nyama choma', Kitengela is starting to become famous for luxurious clubs.
Some of the clubs that are remarkably changing the face of Kitengela are; 
Club 034
This isn't just any ordinary club; it's one of the most monumental businesses in history. Club 034 was curved from an abandoned Boeing airplane that had remained parked at the Jomo Kenyatta International Airport for several years before millionaire Flash Mwatha hatched the idea to renovate it and set up the entertainment joint. Upon entry is a red carpet welcoming guests, and one is accorded the chance to feel like they are boarding and/or alighting from an airplane. In an interview in May 2020, the millionaire said, "This is the cockpit, and the engine has been removed. The plane will have a first-class and economy class. The cockpit will be for very, very important people (VVIPs). In the kitchen area, we won't change anything. We shall still use the same trollies that were used to serve while the plane was airborne." He also added that in the first class, they would strip it top and bottom and decorate it with a 3D model. In the model, they shall set up clouds that create the atmosphere of a real flight. Club 034 isn't just a place where one can enjoy amazing delicacies and have a good time with friends and family, but one can also enjoy quite a breathtaking scenic view.
ALSO READ: Five spots where the young rich and famous splash cash
Pavillion XV is yet another club changing the face of Kitengela. It's the place to be in Kitengela. Pavillion XV has a wide range of fabulous entertainment all days and nights. If you've been there, you know this might even be an understatement. The club provides the ultimate experience with absolute indulgence and allows you to spend your attention and evening as you wish without lifting a finger. 
Another night club in Kitengela that's known to have a program of the order of things is the Avarlone Lounge. It's dubbed no.1 cocktail and outdoor bar lounge in Kitengela, having Wednesdays for the ladies (ladies' night), Thursdays for African live band, Fridays for reggae, Saturdays for party and Sundays for karaoke. If you're looking for a specific type of funk for a particular day, the Avalorne lounge in Kitengela is the way to go.
If you're looking to try another profound night club and/or restaurant in the city, the Nomad platinum lounge is an excellent place to check out. It is situated in the heart of Kitengela town next to Equity bank. They take pride in making great meals, ready to eat nyama choma, ala-cartes menu, and famous for making kuku choma just to mention but a few. Great entertainment is not left out in keeping the customers coming and wanting more of the good vibes.
ALSO READ: Why the clubs in Nairobi CBD no longer command the party scene as before
Last but not least, in the great clubs in Kitengela is Halcyon lounge and grill. Like the Avalorne lounge, they have a predetermined program of events that keeps people updated on the kind of groove they're in for on a particular day. They redefine nightlife in Kitengela, having Tuesdays for rhumba, Wednesdays for Karaoke, Thursdays for Bands, Fridays and Saturdays for party nights, and finally, Sundays for Dohty Sunday service. Talk about taking night clubs to another level.