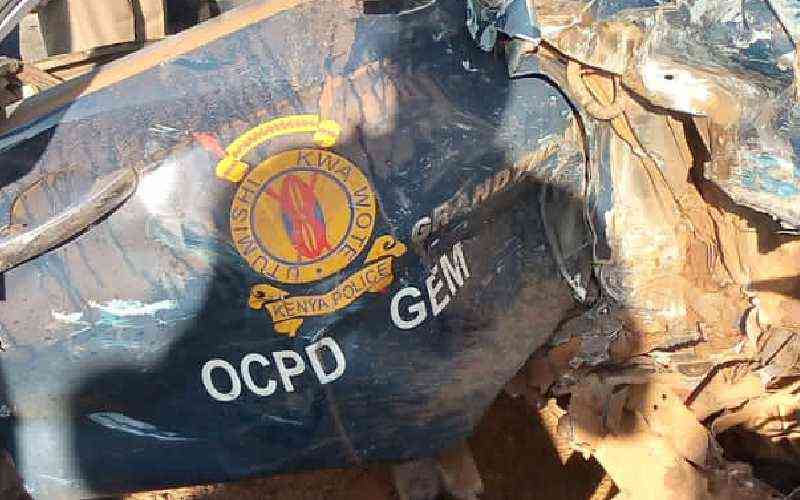 A police constable attached to Yala police station in Gem sub-county is undergoing treatment after he was involved in a road accident at Kodiaga along Kisumu-Busia road on November 30.
The constable was driving a police vehicle from Yala towards Ugunja when an oncoming trailer lost control and rammed on his car.
According to Gem sub-county police commander Charles Chacha, the constable was going to pick officers who were supposed to man the ongoing KPSEA and KCPE examination exercise.
He said the trailer swerved off its lane and hit the police car on the side, injuring the constable.
While confirming the 5am incident, Chacha stated that the officer sustained injuries on his legs and was immediately rushed to Yala sub-county hospital where he is being managed.
Meanwhile, traders and residents of Akala trading centre in Gem have raised concerns over the rising insecurity in the area.
Led by former South Gem MCA Peter Lolwe, the residents lamented over a gang that has been terrorizing, robbing and even killing traders.
He told The Standard that the gang comprised of a group of youth who use motorbikes and are always armed with axes has been attacking traders as early as 7pm.
Related Topics