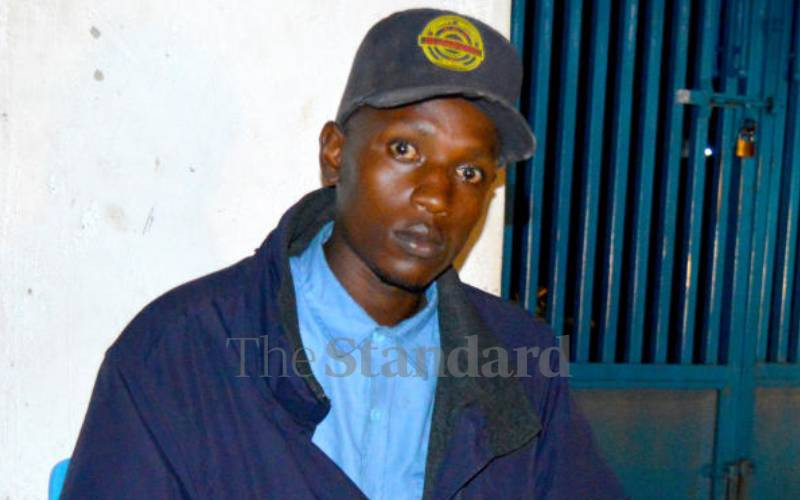 It is a few minutes to 6pm and Brian Mbeche is rushing to the Rotary Club in Kisumu to report for his night shift as a watchman.
A few minutes earlier, Mbeche was busy in a laboratory at the Kisumu National Polytechnic studying the parts of a mechanical machine with other students.
Unlike his classmates who retreat to study in the comfort of their hostels, Mbeche has to divide his attention between work and studies.
This has been the life of the 20-year-old man for the last one year as he juggles his ambitions to become a mechanical engineer while working as a night guard to raise school fees.
Kisumu's Rotary Club lies in one of the most isolated streets in the town and it is easy to tell that Mbeche rarely blinks at night as the stretch is where most muggings happen.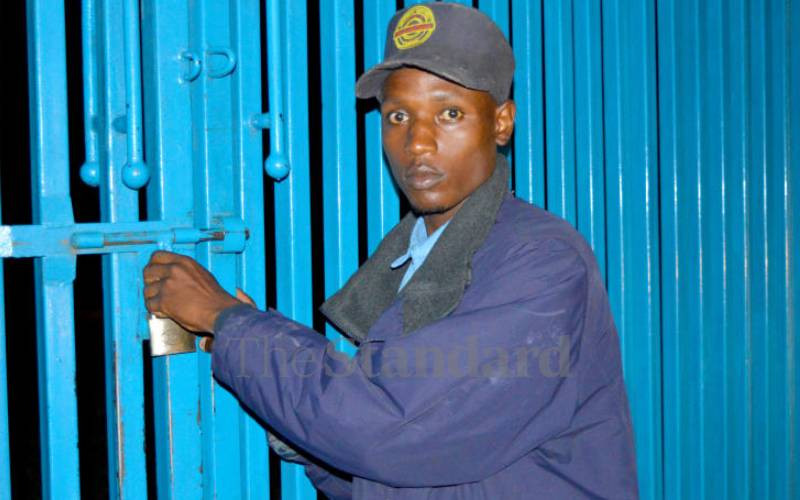 But that is not a concern for the engineering enthusiast. His major worry is where his next meal and school fees will come from.
"My parents are poor. I come from a family of eight children and my parents are peasant farmers who can barely afford my school fees, so I have to find a way to survive," he says.
When Mbeche sat for his Kenya Certificate of Secondary Education (KCSE) examination at St Francis Nyasagati Secondary School in 2020, his hope was to transition smoothly to college and pursue his dream of becoming an engineer.
But as fate would have it, the 20-year-old sixth born child did not achieve the minimum grade for direct entry into the university.
Stranded but still determined, he opted to do all sorts of odd jobs to raise school fees, and that's when he joined Guardian Security Services as a night guard.
With his savings, he enrolled in polytechnic to pursue a diploma course in mechanical engineering, plant option. He says his peasant parents who hail from Boketa village in Kisii cannot afford his college fee.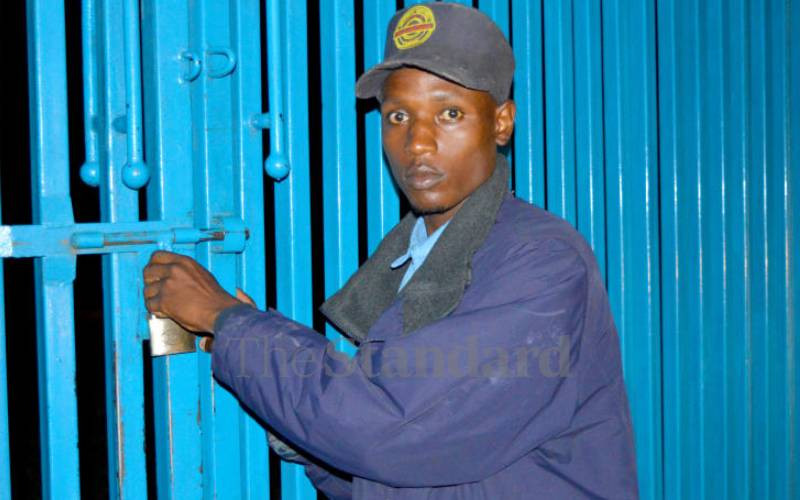 "My parents took a loan to educate my brother on a parallel programme. They are still struggling to pay the loan so they cannot afford to support me," says Mbeche.
Back at home, his parents have been trying to help him get bursaries from the county government. Meanwhile, Mbeche hopes he will get help, especially from the Higher Education Loans Board where he has made several applications.
The financial difficulties have caused Brian to miss the Kenya National Examinations Council exams that are currently ongoing. He hopes to get a well-wisher to support his education.
Related Topics