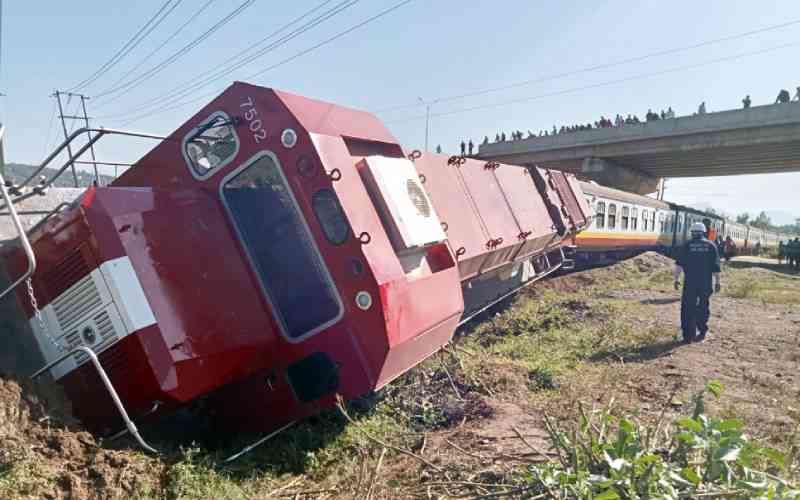 A passenger train derailed on Saturday morning, September 24 at Mamboleo in Kisumu County.
The Kenya Railways says there were no casualties in the accident.
The train skidded off its tracks at 7am at an intersection on the Kakamega-Kisumu Road.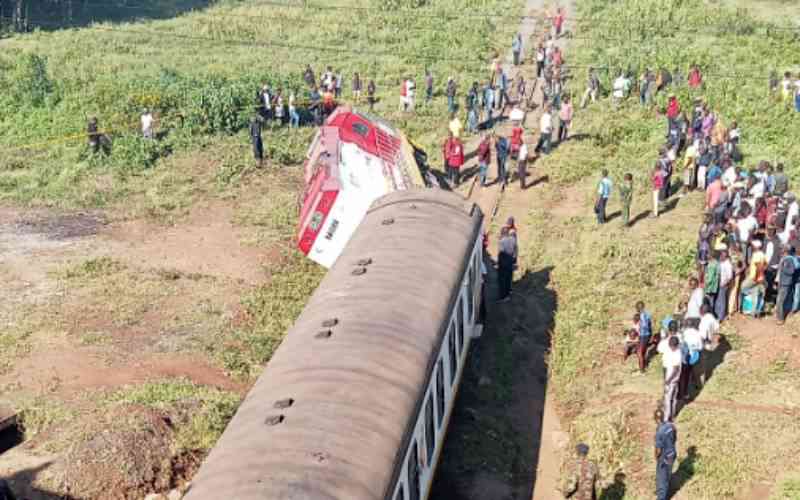 Following the accident, motorists using the busy road had to endure long hours in traffic.
The Kenya Railways says the derailing was caused by heavy siltation and the dumping of waste at the Mamboleo intersection.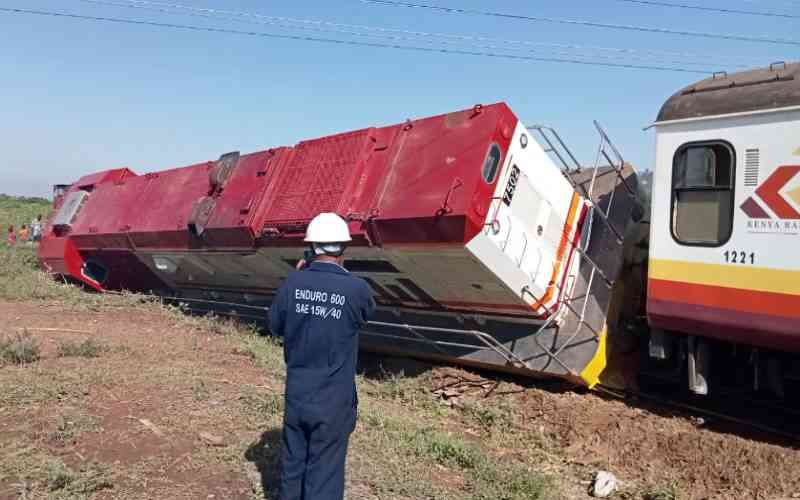 "This morning, at 7am as our Kisumu night train departed Kibos Station, the locomotive derailed, blocking the Kakamega-Kisumu Road. This is due to heavy siltation at the point the Kakamega-Kisumu road intersects the railway line," said the Kenya Railways in a press statement.
"The siltation was as a result of the accumulation of waste due to poor drainage and dumping from a nearby road construction site which was washed off by heavy rains that occurred last night (Friday, September 23), and then settled into the road-railway line intersection," added the Kenya Railways.
"We wish to state there were no injuries, neither were any of the passenger coaches affected. Kenya Railways is working closely with KeNHA to clear the road and bring the situation back to normalcy. Road users are also advised to use alternative routes to and from Kisumu. We sincerely apologise for the inconvenience caused."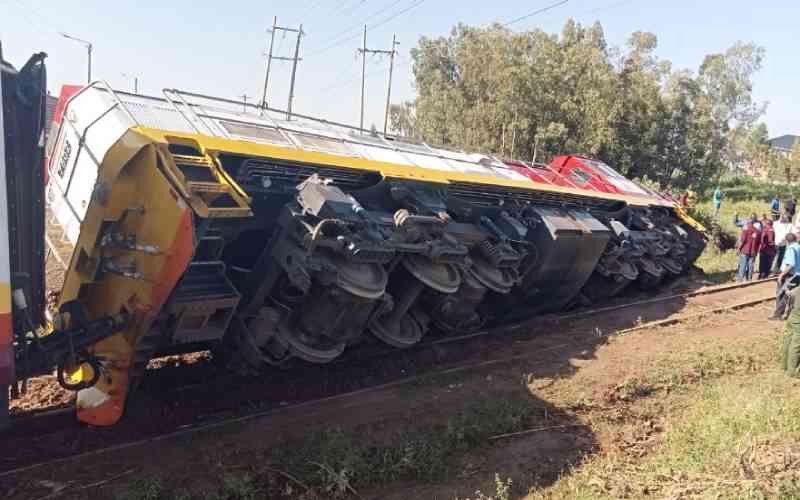 As of the time of publishing this story, efforts were ongoing to clear the accident scene to allow for free flow of traffic on the Kakamega-Kisumu Road.
The train left Nairobi on Friday night and arrived in Kisumu on Saturday morning.
Related Topics