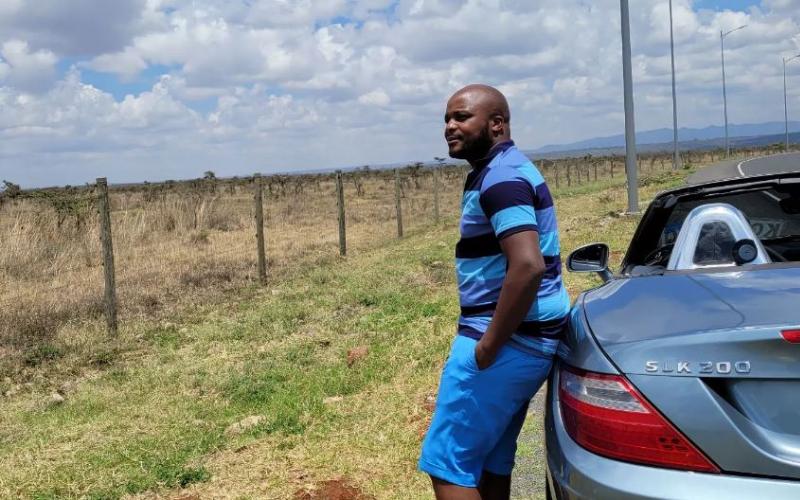 Media personality turned politician, Felix Odiwuor alias Jalang'o has revealed that his proudest moment was when he built a house for his mum.
Speaking in an interview, Jalang'o - who resigned as a radio host in February this year to focus on politics, added that the assurance that comes with knowing his mother is sleeping somewhere comfortable and peaceful is indescribable.
"Well, she didn't have a home but when I put it up there…however small it is…When I know my mum is sleeping somewhere comfortable in peace, I am so proud," he added.
It will be remembered that at one point Jalang'o came out to publicly admit that after his father passed away, he decided to build his mother a house but was told it was against Luo traditions.
Narrating the story to his then radio co-host Alex Mwakideu, Jalas shared that according to the Luo culture, it was taboo for him to build her house and going against the norms meant courting death.
The only remedy, he said, was for his mother to marry another man before moving to the house.
"Mwakideu mimi naweza kwambia hakuna kitu kama uganga. Hakuna kitu kama hiyo. Sijawahi amini kwa sababu unajua kuna zile tamaduni za ndani kabisa ambazo watu wanakuambia hii haiwezi fanyika kabla hii ifanyike. Kama wajaluo tuko na utamaduni mwingi sana ya kwanza ilikuwa siwezi mjengea mamangu nyumba. Nikawaambia kama Mungu ambaye namtumikia ataniua kwa sababu nimemjengea mamangu nyumba, wacha nife. Mpaka sahii nangoja kufa kwa sababu nimemjengea mamangu nyumba," he shared.
Adding: "So mimi na kichwa yangu mbaya nikamnunulia mamangu shamba na nikamjengea watu wa kijiji wakalia najiingiza kwa shida nikawaambia wacha nife. Mpaka sahii niko na wewe hapa," said Jalang'o.
Related Topics