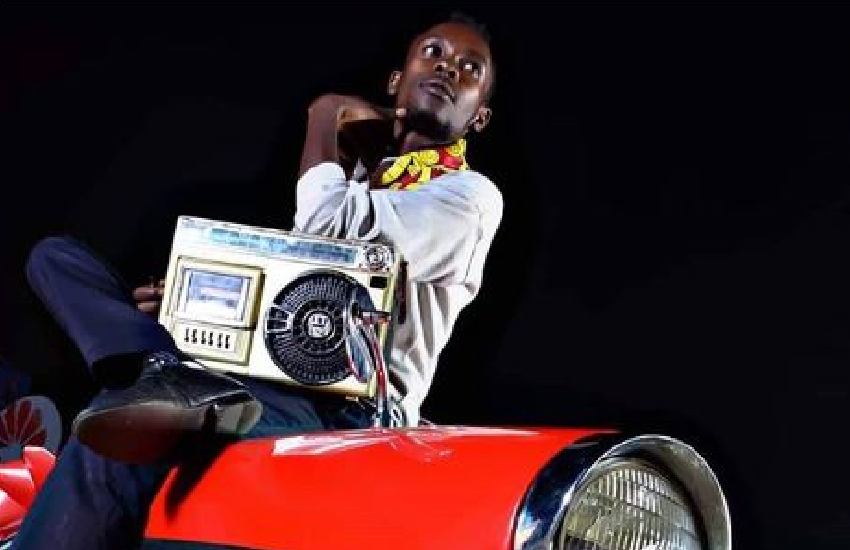 Don't battle depression alone, speak out. That, is the message singer Esther Akoth alias Akothee is sending out to artists tangled in the motions of life as coronavirus takes hold in the industry, disrupting livelihoods.
In a moving plea via her Instagram account, the philanthropist lamented at how comedian Kasee –real name Joseph Musyoki Kivindu - died having been found by the roadside in Kinoo, Kiambu County on June 28, 2020.
Read Also: Akothee shares little-known details about her marriage to ex-husband
Akothee stated that she is taken aback at how Kasee struggled in silence, alone and away from the city's streets that once sang his name as one of Kenya's most promising talents.
"As a mother, I am touched! Since Corona came, everything seemed out of place, no these things are not out of place now! There is a root course of everything. Since I came into the music industry or entertainment industry, I can tell you for a fact! Even celebrities themselves don't love or support each other, what a pity.
"I have just learnt today that this guy Kasee dint even have a place to stay, renting him a house for 5000 per month would not make me go broke, I am totally broken today, I don't know the courses behind his death, and he must have died a lonely fighting spirit," shared Akothee.
The Akothee Safaris CEO said she wishes he had reached out to her when push came to shove and pleaded with artists who may be facing similar circumstances to ask for help.
"Kasee I wish you inboxed me if things were tough beyond compare, you could come live with me. Please to all celebrities who can't afford their lives right now. Please inbox me! DM me. I can't buy you Lamborghini, but I can provide food and accommodation until corona is gone. Don't struggle to die up there. I am totally broken today," she pleaded.
According to Comedians in Kenya Society Chairman Ken Waudo, the comedian's body was found a day after he had gone drinking with friends.
In his condolence message, Laugh Industry Director Daniel 'Churchill' Ndambuki said the deceased's passing was bitter pill to swallow.
"This is really a sad way to start the week. It is a bitter pill to swallow but then we cannot question God's plans… My deepest condolences to family and friends of Kasee. Safiri salama," and top comedian said.
According to the National Authority for Campaign against Alcohol and Drug Abuse (Nacada) board member cum comedian Chipukeezy, Kasee was ready to refocus his life.
"Kasee was under pressure to keep his shine on even as he fell off the limelight. He reached out to me and opened up about his tribulations and how all this had thrown him into depression and alcoholism. He, however, said he was ready to fix his issues and refocus," Chipukeezy.
Read Also: 'You are guilty' – Chipukeezy's hard hitting post following Mswahili's death
For comedienne Zainabu Zeddy, however, Kasee's death was one too many and called out entertainers whom she claimed were complacent in the handling of young comics.
In a hard-hitting expose, Zeddy claimed that Churchill Show's creative director Victor Ber frustrated upcoming acts, including Kasee.
The question is, for how long will you continue to make artists suffer? For how long will artists live with depression? Comedians, please do not comment because you will not be allocated slots. I have already burned the bridges. The day it will dawn on you that God is the provider and giver, you will never beg anyone for such opportunities," she shared.
Accusations, Ber denied: "I am not the reason behind anyone's depression, I understand where Zeddy is coming from and it is okay for her to speak her mind. She is grieving and we are all grieving. We have done our best to ensure that every Churchill Show member is doing just fine."
Kasee is survived by a wife and two young children.
Related Topics