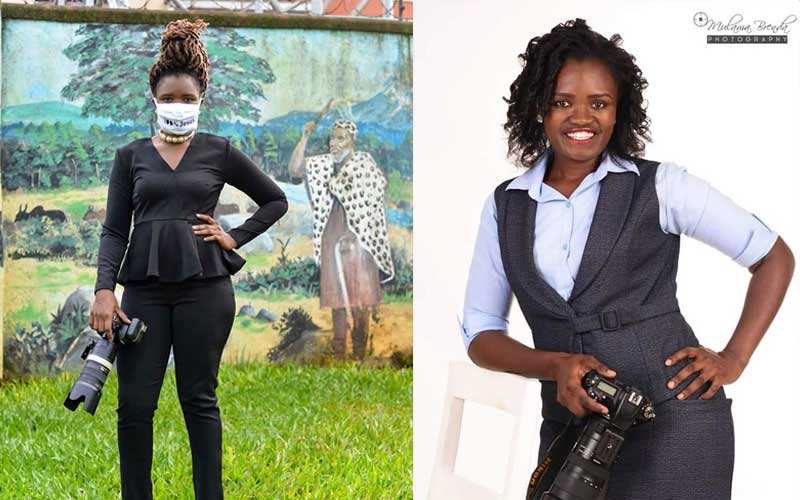 With the government limiting the number of guests at weddings in a bid to control the spread of COVID-19, innovative Kenyans are having hundreds of guests virtually attend their weddings. Many couples are now opting to livestream their nuptials through social media sites. However, a Kenyan wedding photographer's unorthodox idea has left many netizens wowed.
In a bid to make the few guests present at the ceremony feel excited about the service, Brenda Mulama stuck photos of missing guests onto empty seats.
"I thought to have their photos there is surely a psychological tactic to excite the mind for the few present," she wrote in a viral social media post.
READ ALSO: Can you get coronavirus twice? Health experts speak
A Facebook user by the name Irene Akinyi reacted to the creative idea saying "I like the idea of photos on the seats to show your guests are present in spirit."
"This is beautiful," Mercy Gichure wrote.
Sending a message of hope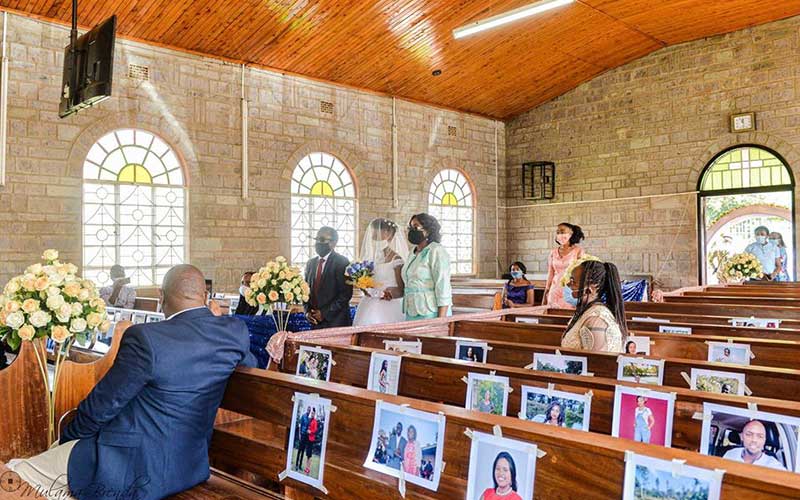 Speaking to SDE, the mother of three said that her clients were very perceptive of her idea, whose aim was to send a message of hope to Kenyans that love lives in all times.
"Most clients give me the room to be creative. When I shared the idea with the couple, they were very perceptive. I had more ideas but we couldn't execute them as they came very late. After we shared the photos, they encouraged a couple which had postponed their wedding to go ahead with their nuptials next month."
Brenda, who has been a professional wedding photographer for three years said that she has a series of shoots planned to spread a message of hope during the pandemic.
READ ALSO: Doctor's advice on how to spot symptoms of coronavirus
Another of her ideas executed at the wedding saw customized face masks made for the couple's special day. In the photos she shared, guests could be seen donning masks inscribe 'Grace Weds Justus' while the groom and bride's read Mr and Mrs respectively.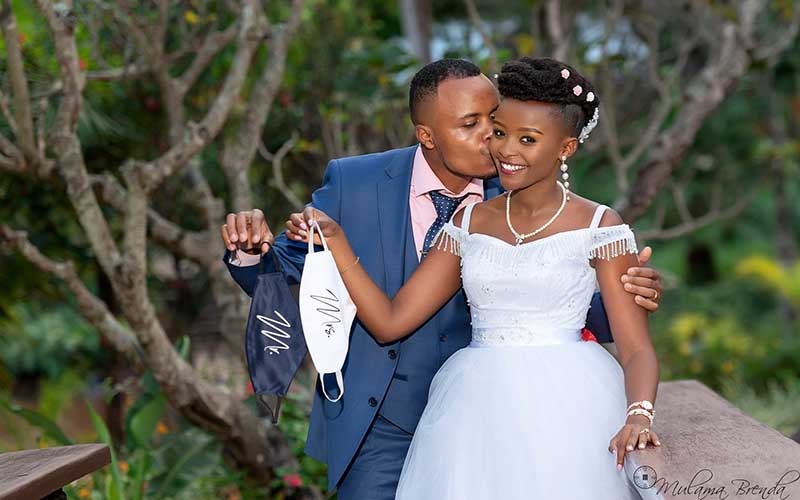 "Engage your few service providers for any creative ideas they may have. They can sure surprise you," she urged.
COVID-19 impacts photographers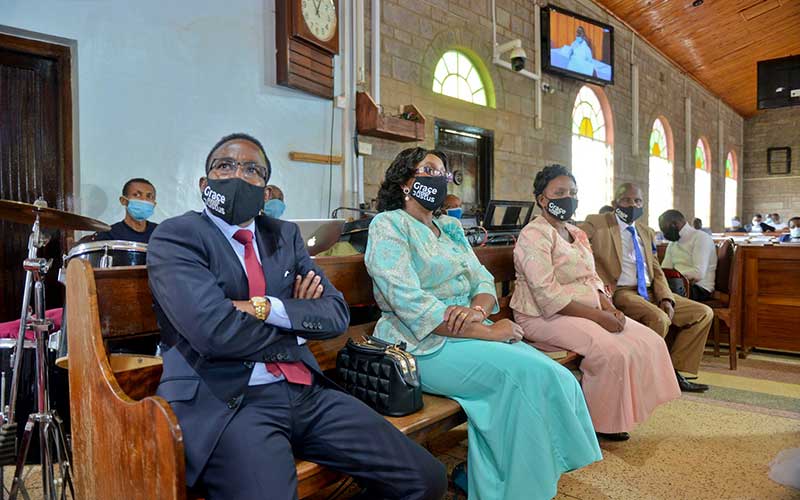 Brenda, who has a background in literature further told SDE that the COVID-19 pandemic has had a great impact on wedding photographers as many couples have opted to postpone their nuptials.
"The coronavirus has affected us a great deal. April is usually a hot season for weddings and we were fully booked till May. Many clients were scared after the breakout and all our bookings were cancelled. It has been a difficult time," she said.
Advice to couples wedding during COVID-19
The photographer also offered advice to couples planning on walking down the aisle during the pandemic writing: "Remember everyone will want to leave by 5 pm to meet the president's curfew directive. A short and sweet day is everything."
She further urged Kenyans not to be afraid of weddings during the coronavirus duration as social distancing could still be observed.
"Usiogope wedding. This was actually really lovely. Kama photographers tuko na zile lenses huwa tunaita telephoto. We can document your big day while observing physical distancing."
Brenda sent a message to aspiring wedding photographers saying: "Do what you love. I'm in photography purely for passion. When you love wedding photography, you will think out of the box and go out of your way. If you don't love photography, you will get discouraged and might end selling your equipment."
To Kenyans, she said: "Life moves on. I'm a philosopher in living; let's enjoying and try to get the best out of every moment despite the current circumstances."
Related Topics