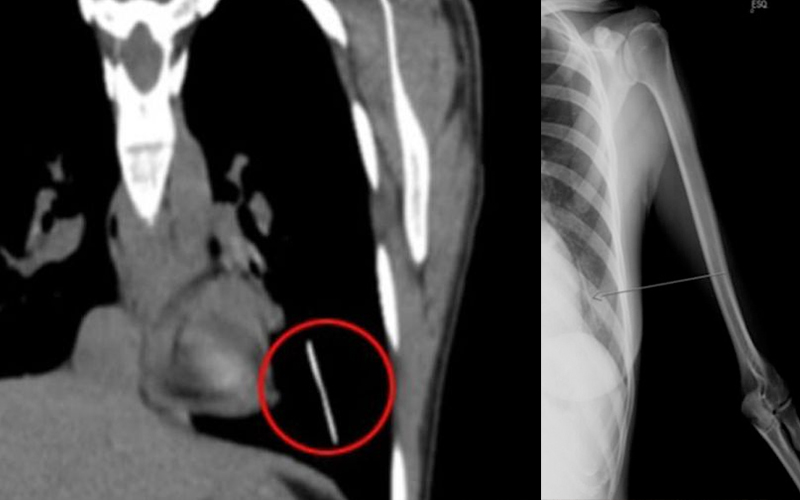 Surgeons have had to remove a contraceptive implant from a woman's lung after it made its way from her arm.
In what has been described by medics as a "very rare" incident, the Portuguese woman was rushed to hospital with "abnormal bleeding".
Her mystified doctors could not initially find her implant - a small, hard rod usually located in the upper arm.
Scans found that the contraceptive was in the bottom of the 31-year-old's left lung.
The incident was reported by doctors from the gynaecology department of a hospital in Viana do Castelo, 50 miles north of Porto.
They speculated that the implant, which is supposed to remain in place for three years, had found its way into her blood vessels, which carried it to the lungs.
The "technique" used to insert the implant was blamed, with the experts saying it was embedded too deeply.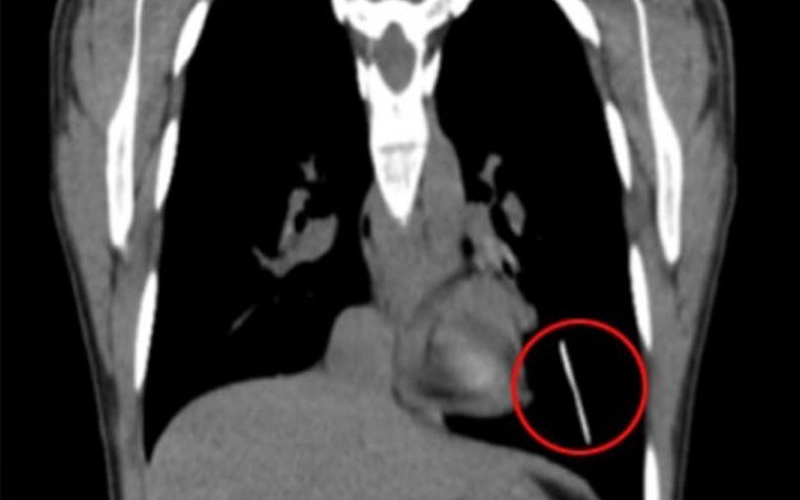 They said: "Risk factors for (contraceptive implant) migration are placement technique – if introduced deeply migration can occur into the venous system and then to the pulmonary arterial system.
"And the practice of vigorous physical exercise after correct placement, which seems to increase the risk of vascular migration."
The unnamed woman made a quick recovery after surgery and was sent home after four days.
She had used contraceptive implants for eight years before the bizarre situation developed but then suffered the bleeding for three months.
"Few cases" have ever been described in medical reports, the Portuguese doctors wrote in BMJ Case Reports, a reputed medical journal.
Speaking about another woman's case last year, experts told the Daily Mail that women should check their implants regularly to make sure they have not moved.
Related Topics