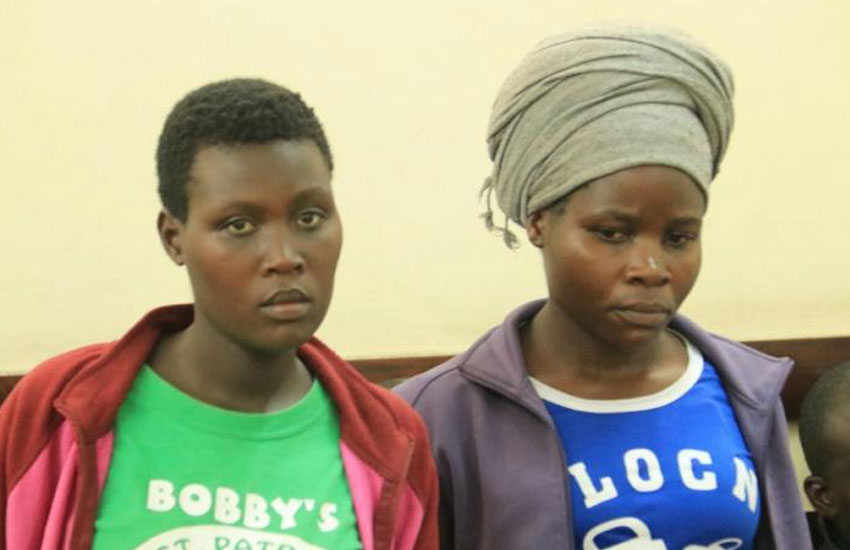 Two women of Ugandan origin landed in court for allegedly concealing birth and dumping a foetus into Nairobi River.
Alice Muthenyo and Fiona Waka (pictured) were both charged to have jointly and secretly disposed the foetus delivered by Alice on February 5, at Nairobi's Blue estate.
Alternatively, they were charged for being in the country illegally.
Muthenyo, who was six months pregnant, is said to have been devastated following her dismissal at her work place and being dumped by her boyfriend.
On the fateful day, it is reported, Muthenyo developed complications and delivered a baby girl, who died shortly. The suspects wrapped and dumped the foetus at Nairobi River, but it raised neighbours' suspicion.
After being questioned, the two could not explain the incident, thus they were reported to police.
In court, Muthenyo denied the claims. The two were released on a bond of Sh 500,000.
Their case will be heard on May 30.
Related Topics