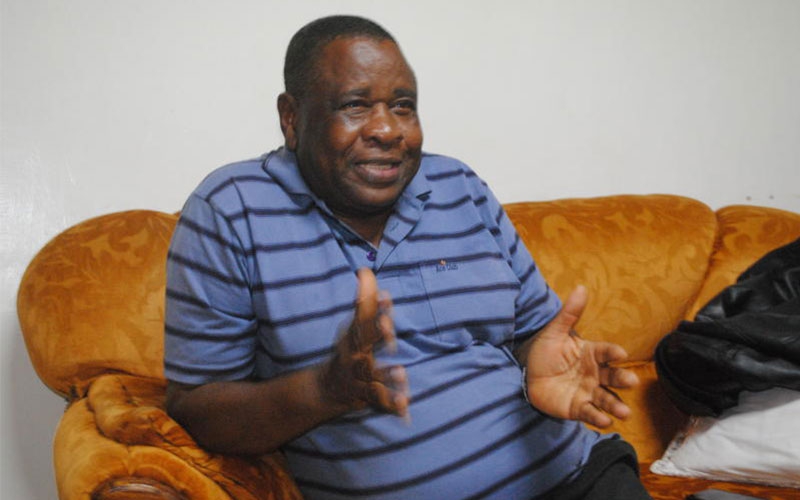 Norman Owate Wambayi, a former director at Technical and Vocational Education and Training Authority is finally enjoying his retirement.
No, he is not soaking his overworked body on a beach in Malibu. Wambayi is managing his water plant near St Mogo Shibuli along the Kakamega-Mumias road.
The former director chose a home office "so that nobody asks me for rent every month."
As soon as he left active employment, he drilled a 45-metre deep borehole on his Kakamega farm and is now supplying water to leading hotels in Kakamega town and its environs, schools, funerals and weddings.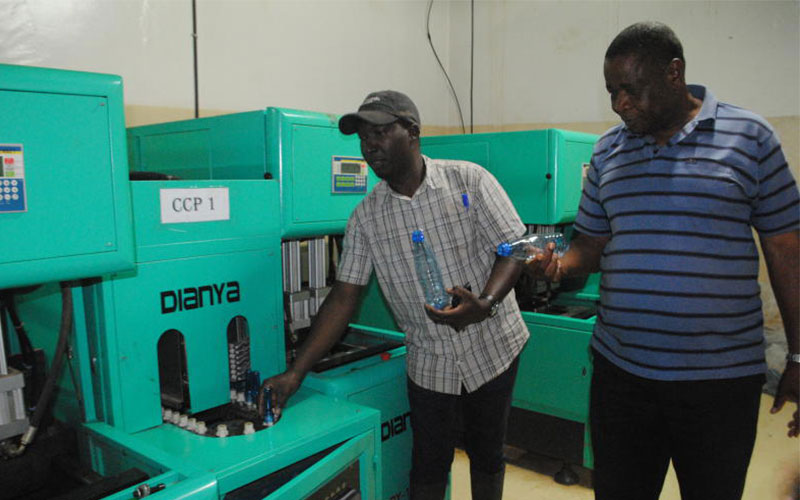 Popular personalities who have sampled his Micas-Royal Taste water brand include Amb. Amina Mohammed during her homecoming in April last year.
"I bought the plant for Sh15 million which I had saved for over 40 years of service and some cash from my investments. Though my account dried up, the little I get is able to sustain me and I don't bother my children with calls for money all the time, "Wambayi told The Nairobian.
The technocrat who believes that practical training and skills are critical in achieving Vision 2030 and helping Kenya become a middle income earning country, said he ventured into the business to demonstrate that you don't need a white collar job to lead a comfortable life.
"If I don't do something that demonstrates the use of practical skills, I will let myself down. This business is also environmentally-friendly and ensures safety without occupational hazards," he said.
Instead of buying plastic bottles, the alumni of Butere Boys Secondary School buys perforated bottles for Sh5.
"We then blow hot air into the perforated bottles to make 500ml, one-litre and 1.5-liltre-bottles. We don't buy ready-made bottles from Nairobi as they are very expensive," said Wambayi. He adds that: "We allow the bottles to cool then wash them. The water is purified using reverse osmosis technology."
"The plant produces 3,000 litres of water per hour. We only make water on order as we are not operating on a large scale," said Wambayi.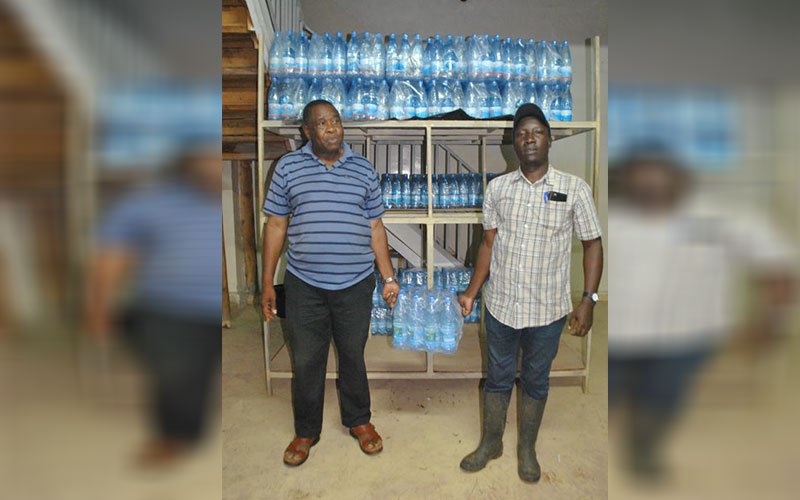 He runs the plant with two permanent employees and 10 casual workers.
A bottle of 500ml mineral water costs Sh17, a one-litre bottle goes for Sh40, while a 1.5-litre bottle costs Sh60. Wambayi reveals that in a good month, he can make up to Sh200,000.
Patrick Omogi, the plant operator says that unlike many established companies who wrap their bottles manually, they use hot steam.
"We have a standby 62-kilovolt generator in case of power outage.
Related Topics