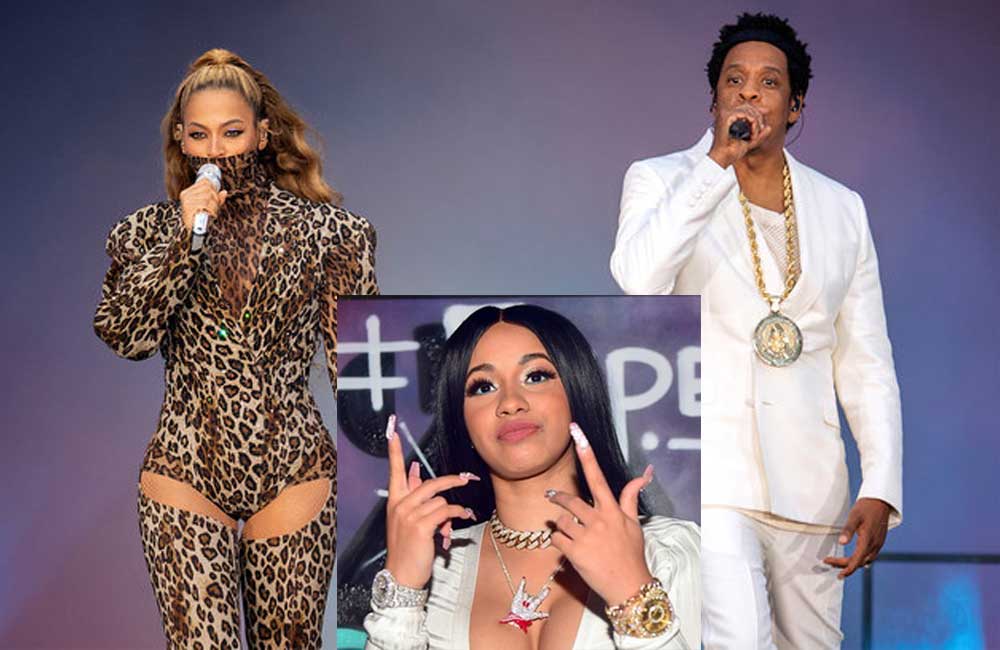 Cardi B and The Carters- aka Beyonce and Jay-Z - lead the list of nominees for the 2018 MTV Video Music Awards, which were announced on Tuesday.
Cardi received 10 nominations, which are gender-neutral, including video, song and artiste of the year, while the Carters received eight, including video of the year, best collaboration and best hip-hop for their eye-popping clip for Ape sh**, released last month.
Other top contenders include Childish Gambino and Drake (with seven nominations each), Bruno Mars (6), Ariana Grande and Camila Cabello (5), and Ed Sheeran, Khalid and Young Thug (4).
Related Topics