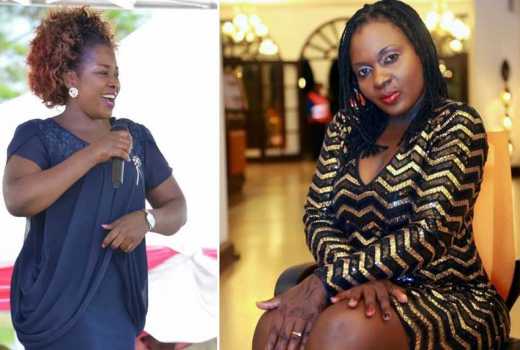 Many want to partake of success but few are willing to pay the price. Even fewer believe that one can make it despite and in spite of their humble beginnings.
Today, we highlight celebrities who started out working as house girls and now top the charts, living a life of glamour and fame - far removed from what could have been their 'obvious' destiny.
Nyota Ndogo
Mwanaisaha Abdalla, popularly known as Nyota Ndogo, had to go through great obstacles to get to where she is today.
A Standard Seven drop-out, Nyota Ndogo came from a very humble background. Her family was so poor that eventually she was forced to work as a house girl.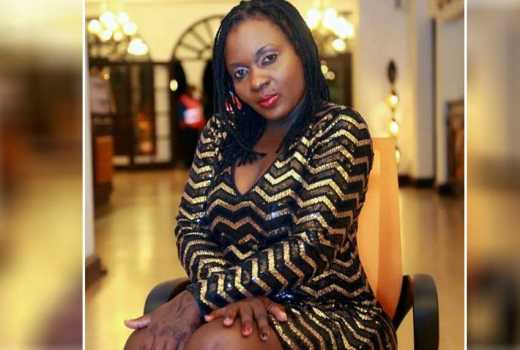 "The fact that my father (a drunkard then) was part of a live band that played at a bar in Majengo slum, where we lived while my mother worked as a fish monger, made life difficult for my six siblings and I," she recalls.
In 1997, at the age of 15, Nyota decided to take on menial jobs in order to make ends meet.
"I often walked from Makande, within Majengo slum, to the central business district - about 3km away - in search of greener pastures. There were times when my heart ached and I longed to disappear from the face of the earth after being rejected by many people who saw me as a 'baby' with little or no experience as far as house chores go," she says.
But Lady Luck finally smiled on her and she secured a job as a house girl in one of her friends houses in Nyali estate. The couple had just had a baby.
"Although initially they were not too sure if I would make it considering my young age and inexperience, I proved them wrong by working well for two years during which I earned Sh1,500 a month," she says.
During her free time, Nyota would watch television and listen to music on the radio.
"I watched artistes such Sheila Mwanyigha (Nikki), Mercy Myra, Suzanne Kibukosya, Nazizi and Kalamashaka hoping to be like them some day," she says.
With time, Nyota composed more than 15 songs but was not sure how to go about recording because she didn't have the money. Once again, she was lucky. A fellow house girl, who had heard her sing, introduced her to a producer.
The man, Andrew Burchell - then a producer at Jikoni Studio - was impressed by the fact that she was able to compose and as well as sing and he decided to record Nyota's first album Chereko. She was still a house girl at the time.
"The album received immense airplay on radio stations within Mombasa and I went on to record more songs at Jikoni Studio. And like they say, the rest is history.
"To date, I thank God for having brought me this far. I now realise that nothing is impossible as long as you have what it takes and are determined to go for it," says Nyota who recently concluded a tour in Denmark where she performed at a grand concert in memory of reggae legend Bob Marley.
Gloria Muliro
This award winning song-bird's story is no different.
The gospel songstress came from a humble background and had to work as a house girl in Nairobi's Eastlands where she earned just Sh1,300 a month.
"I completed my Form Four at St Theresa's in Nairobi in 2001, but we owed the school a lot of money in unpaid fees so they withheld my results," she says.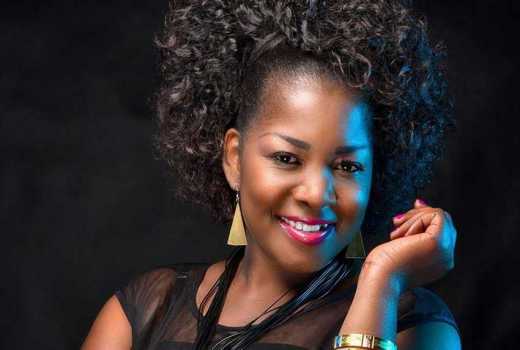 Gloria decided to work and raise the money. Eventually she was able to clear her debt and retrieve her certificates. She then joined the International Teachers Training College in Dagoretti for a two-year teaching course where she performed with distinction.
Gloria released her first album 'Omwami Aletsa' (My God will Surely Come) in 2005. It did not do as well as she had anticipated as local music outlets were not willing to give it airplay. Undeterred, Gloria went on to record her second album Kibali (Mandate) in 2012 which contained the famous hit single Sitolia.
This launched her into the gospel music limelight and set her well on the path to becoming a household name in this industry.
Today the musician, who was recently feted as being the third-highest earner in the industry, pays Sh2 million for a video. She attributes her victory to God.
"Where would I be without His hand?" she poses, adding that anything that does not honour and give God the glory is sinful.
Gloria has also gone on to form the Gloria Muliro Foundation as her way of giving back to society. The foundation, initiated three years ago, supports disadvantaged children and other needy persons in society.
Timothy Boikwa
Timothy Boikwa, the award-winning music producer and CEO of Still Alive Studios, is often unseen but always very well heard. He too rose from humble beginnings.
Timothy was born in Nyamira County and raised by an uncle in Kericho town who turned him into a houseboy.
"My father, who was the sole breadwinner, was unable to pay my school fees and was often afflicted with various unexplained ailments. When things got out of hand, we sought help from various witch doctors who took everything away from us but did nothing for him," Timothy says.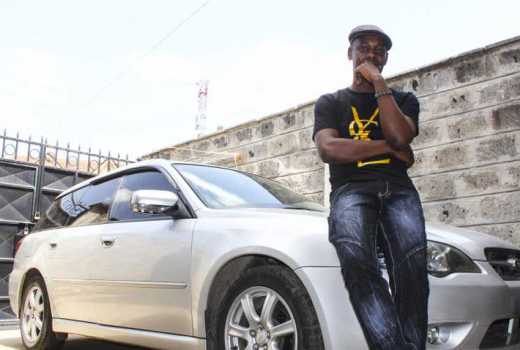 Faced with such a bleak future, the young man opted to take on menial jobs including selling bread and washing people's vehicles to eke out a living.
It was while living with his uncle that Timothy met Pastor Salim Juma who introduced him to the church as a guitarist. As a member of the church community, he learned how to play all kinds of music instruments and went on many church missions. From then on, success followed him.
"I thank God for bringing me this far," says Timothy, a Form Two dropout who holds a diploma in Music from Johannesburg.
The producer, composer, music engineer and marketer who is based in Nairobi's South B is credited for having produced many popular musicians, among them Bahati, Christina Shusho, Men of God, Daddy Owen, Ringtone, Danny Gift, Elsey, Saint Stevo, Kizo B and Mercy Masika.
Others include Mary Githinji, Elly Jamila, Geraldine Oduor, Uncle Coniah and secular rapper Rabbit.
He also does charitable work and will often be found assisting young musicians to find their footing.
Betty Bayo:
Beatrice Mbugua, aka Betty Bayo, is a top gospel artiste who has three albums, several hit songs and awards to her name. Her story is also one of rags to riches.
"My parents were unable to pay my school fees as a Form Two student and that meant I had to stop my education. I was forced to do menial jobs to survive and save money to go back to school. I got a job as a house girl within Kiambu town where I worked for two years," she says.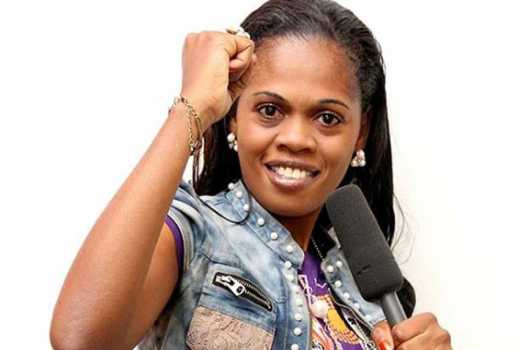 That was in 2006 and Betty's first employer, who she served for a year, would pay her Sh70 a day for all household chores. She decided to move on and started to offer her services on a freelance basis to anyone who would offer her at least Sh100 a day.
She did her work diligently and saved every single coin to enable her pay school fees.
"Mine was a case of vision combined with hard work and I did not give up. I sought God's guidance and protection which enabled me overcome all obstacles that stood in my way," she says.
Today, the songbird plans on enrolling at Methodist University to pursue psychology. "I have gone through a lot and that is why I want to be a psychologist," she says.
Joseph Kamaru:
The celebrated Kikuyu benga musician is one of Kenya's music legends.
The 77-year-old, known to have recorded more than 1,000 songs - some which have never been released - also worked as a houseboy and a nanny within in Nairobi's Eastlands before venturing into music.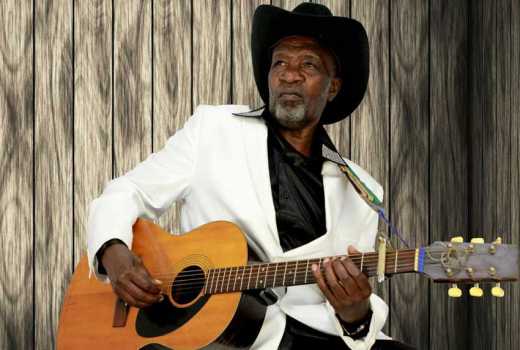 "I was paid the sum Sh180 a month. This was enough to put my sister through a commercial typing course and buy myself a guitar. Despite the bleak outlook, I never stopped believing that one day, I would become a somebody," he says.
The musician who attended Kangema Primary School in Murang'a, left in 1957 for a tough life on Nairobi's mean streets where he peddled everything from medical drugs to vegetables before securing a formal job. He admits that it has been a tough climb to the top.
He remembers that for a brief period of time, he enjoyed a special relationship with presidents Jomo Kenyatta and Daniel Moi but fell out with both over matters of principle.
"I was an artiste through and through and defended my constituency, writing songs that reflected the mood of the times," he recalls.
Related Topics