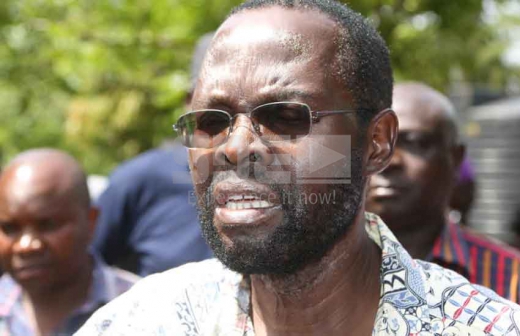 All demonstrations in the county of Kisumu have been banned
This is after Kisumu Governor Prof Anyang Nyong'o declared that they will no longer be held there
He said goons and criminals had taken advantage of the situation to loot and destroy property
He said moving forward demos will be held in Nairobi
If you were planning to join or hold a demonstration in the lake side city of Kisumu you might have to hold it somewhere else.
This is after Kisumu Governor Prof Anyang Nyong'o banned all demonstrations in his county.
Speaking to the press early today, Prof Nyong'o stated that he had arrived at the decision after criminal elements took advantage of the demos to destroy and loot property.
Win a Quarter A Million by joining The SDE RACE! https://www.sde.co.ke/therace/
Nyong'o said that all demos henceforth will be held in Nairobi as directed by the National Super Alliance (NASA) leader Raila Odinga.
"Raila Odinga has made it very clear that demonstrations will only be held in Nairobi after meeting NASA governors and I was there,"
Addressing the press in Kisumu, the Deputy governor Dr. Mathews Owili also expressed his fears disclosed that they were worried on the unfolding political crisis.
"When the Kisumu County economy is shut, the national economy will feel the ripple effect. So we can't assume all is well when Kisumu is burning, ''he said
The county leadership is concerned that the rate at which the political uncertainty was taking toll was greatly undermining the region's socio and economic fabric.
''Our economy is a big concern to us particularly when business fear to open because of the raging political crisis. Our revenue streams are hard hit,'' he said
Dr Owili called for national unity, saying the state must find an amicable way of reaching out to the dissenting voices and strike a compromise political solution.
"Who are these people taking decisions without the party –ODM – directing them yet we have party leadership led by myself in this county?
"Somebody decides they're going to block roads, take money from women and rob our visitors. These are criminal acts!" said Nyong'o
He warned that perpetrators who will violate his directive will be held liable to the criminal acts they engage in.
"Demonstrations must be peaceful and not violence and therefore we've told the police to deal with anybody putting stones on the road. Anybody molesting a dweller residing in Kisumu will be treated as a criminal," the Governor reiterated
Related Topics