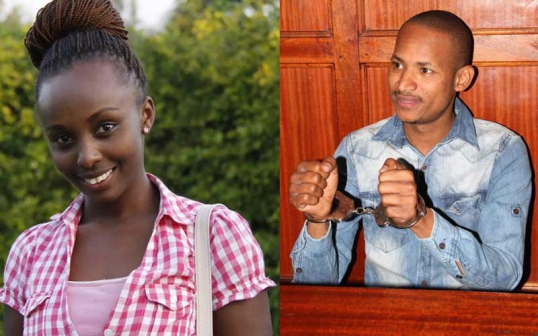 Columnist Njoki Chege has sent out a surprising message to Embakasi East MP Babu Owino following his recent woes. Babu was arrested and charged with subversion, spending two days behind bars.
Through her weekly column City Girl, the controversial Njoki Chege showered praise on Babu for making a life for himself, from growing up in a Kisumu slum to being an MP.
In her open letter to the young MP, she also blasted him for engaging on what she termed as "mindless, empty politics".
Njoki wrote:
I like you, Babu. I like your vim, courage and drive. You are a bit of a "drama queen", with your silly little antics but all the same, I think I am right when I say you've got your heart in the right place.
Many people don't know how far you've come. As someone who has written your story a couple of times before, I know you grew up in a slum in Kisumu. To make ends meet, your beloved mother used to sell chang'aa and engage in menial jobs just to put food on the table.
From what you have told me in the past, you had a rough childhood and started spending nights in police cells when you were still in primary school; when police would crackdown on chang'aa brewers.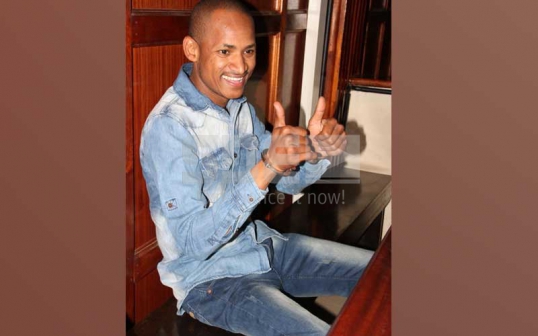 However, it was not all-praise as the no-nonsense Njoki blasted the former SONU chair regarding his conduct saying:
This is not about insulting the President. Had you said that of anyone else, I still would have written this letter. My point is, it is very disappointing for a young person in Parliament to forget why he was elected and to engage in mindless, empty politics. You're better than this.
I am one of the few Kenyans who still believe that there is room for redemption. So pull yourself together, clean up your act and be the leader you were born to be."
Njoki Chege's letter to Babu Owino comes a week after she bashed DJ Mo for his "flawed view of marriage." This after the gospel DJ shared on how he put his wife Size 8 through a couple of tests before marrying her.
DJ Mo's response to Njoki's article forced him to apologise to all single mums after they took offence when he wrote "Amezoea watu sana and I hear she is a single mum she couldn't keep a man."
Related Topics