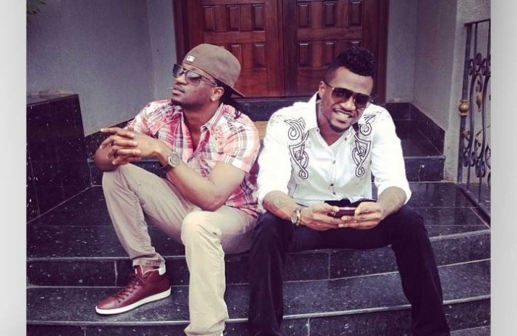 Peter has been claiming that his life is in danger following threats from his brother
P Square lawyer Keyamo has rubbished Peter's claims saying that no life was at risk
Fans have been left confused over the drama surrounding the P-Square brothers, Peter and Paul Okoye. One half of the group, Peter, insists on leaving the group.
Peter claims that he fears for his life and that of his family as he asserts that Paul has been threatening his family and wife.
A video leak showed the brothers almost come to blows at the office of their lawyer following a verbal exchange.
Lawyer Keyamo has come out to clear the air saying that the incident recorded in the video occurred last year and that it did not involve the wives and families of the brothers.
In an official statement shared on social media, the lawyer is quoted asking fans not to be nervous over the affairs of the popular Nigerian music group saying that there was nothing 'serious' about the feuds but sibling rivalry:
"...So, we appeal to everyone to please grant the Okoye family the privacy, prayers and support that they need at these trying times. I have also appealed to all of them not to grant further interviews at this point so as not to escalate the issues further. Whatever is going on is the usual siblings' rivalry experienced in most families. It is nothing unusual..."
It is also alleged that Peter wrote a letter to their lawyer demanding that the group dissolves saying he opted to leave the group because he cannot betray his wife and kids for the sake of the group.
In his claim, Peter reported that Paul cancelled all their shows that they had already booked for including their US tour.
Related Topics