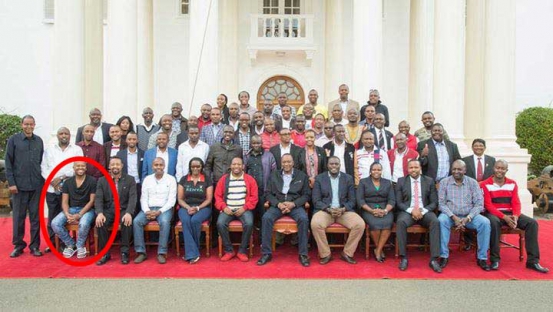 Embakasi West MP George Theuri isn't one to shy away from controversy
In 2016, he was criticized after showing up for a prize giving day wearing a vest
On 19th August, President Uhuru Kenyatta hosted Jubilee's elected leaders from Nairobi County. At the meeting held at State House, Uhuru urged the leaders to work hard to better the lives of city residents.
"Wananchi are our bosses and that's why we want to change Nairobi for the benefit of wananchi" stated Uhuru.
During the meeting, one elected leader stood out from the rest of the crowd due to his unorthodox dressing.
While the other leaders went for a smart, casual look, controversial Embakasi West MP George Theuri attended the meeting while wearing blue jeans and flip flops!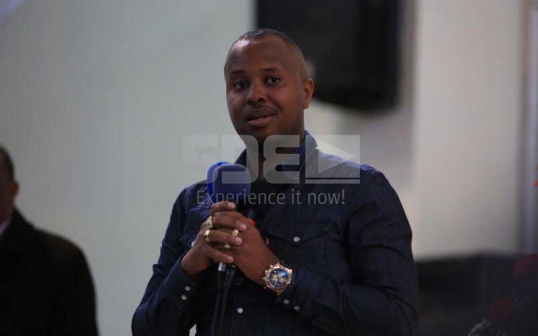 The MP, who confessed to being involved in criminal activities before turning over a new leaf has hit headlines in the past with controversies.
In 2016, the MP allegedly insulted a constituent in a WhatsApp group chat after being criticized for showing up for a celebration at Kifaru Primary school in a vest!
The ceremony was being held to honour the top performer in the school following release of Kenya Certificate of Primary Education (KCPE) results.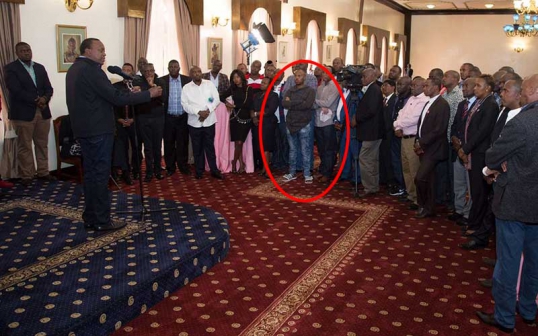 Theuri later denied insulting the constituent, stating that his mobile phone had been stolen.
Related Topics