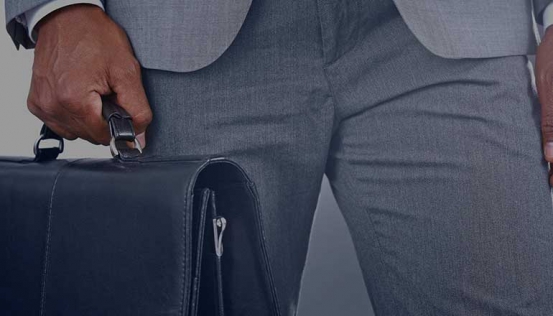 As we celebrate six years of having a new Katiba tomorrow, we also remember with mild sorrow that it has now been 111 days since the untimely assassination of controversial businessman, Jacob Juma.
And it got me thinking – how do these hardworking tenderpreneurs build our beloved country?
Let us look at a typical day in the life of a mid-forty-something year old Kenyan tenderpreneur; in the style of 'One Day In The Life of Ivan Denisovich.'
The typical wannabe 'successful' tenderpreneur wakes up in the morning at about seven am and goes through all three major dailies, keeping a keen eye on pages where the government is calling for bids on certain government tenders – whether roads or even biros for hospitals at inflated prices.
Let's call him Joseph.
Joseph will then have a quick breakfast with his wife – a real housewife of Karen – and his three beloved children, Thomas, Shanice and Joseph Junior, all a little bit obese from a diet of pancakes and ice-cream.
By nine am, Joseph will be at the Serena hotel where he leaves his clothes for dry cleaning, and spends an hour in the steam bath, and calls this nude lazing about with his 'patriotic front' (belly) and genitalia bits all hanging out 'gyming at the Serena Hotel.'
At about eleven am, Joseph will be ushered into an illegal parking around City Hall Annex by that Luhya watchman whom he pays a hundred bob for five hours worth of parking time, to cheat Kanjo out of fees.
This is the same City Council Joseph scams through tenders on which he never delivers , except of course for the kickbacks he gives to certain well placed hyenas at the apex of the county government. And it is one of these fisis he now pays a visit to for thirty minutes, to see how their latest scam of a scheme, a proposal to clean up the scum in a section of Nairobi River (only on paper), is going.
Then he will go to his advocate's office to follow up on a case he has against the same Kanjo for breach of contract. Suing institutions to pay him is the real work Joseph does. If he can win this Sh 20 million case, after paying his lawyer ten percent (Shs 2 m), he will have made Shs 18 million this year. Like a CEO who is paid Shs 1.5 million a month. His lawyer will gently kick him out of the office at one pm.
And Joseph will saunter to the Stanley Hotel for a leisurely two hour lunch with his two best buddies. After all, what is money there for if not feasting? It is truly the turn of wannabes to eat!
1-3 p.m.
By 3.30 pm, Joseph will pick his old Prado from the Annex watchman, and by four p.m. be in that sixty thousand per month secret apartment on Ngong Road, whose rent he splits three way with his buddies.
At four thirty, that college girl who does a 'Business Administration' course in Nairobi Aviation college (and whom he met through Facebook where his account name is #BillionDollarJoe) and whom he has promised a job in his company (never mind that his is a briefcase operation) will arrive at the flat.
After some big talk, flirtation and Smirnoff Ice, he will have her on the puff for a few minutes. Before they both take a shower separately in his 'condo,' the young lady wondering why he has no pictures (but many condoms) in the impersonally furnished flat. Then he will call an Uber, or let her go catch a City-Hopper.
Today he thinks he got his money's worth (the two thousand bob he gave her by way of fare). So he drops her at the GPO roundabout, passes by Serena for his laundry then drives home to Karen by nine, just in time for homemade dinner and 'Kaburi la Wazi' by Dennis Onsarigo, KTN.
His wife 'knows' he always smells of soap jioni because he has showered after exercising at Serena, but her nose can tell when a skunk is posing as a rose. She keeps her suspicions to herself, Mum playing dumb mum.
His youngest son, Joseph Junior, sleepily pipes up at supper's end – 'Daddyyy, what do you do all day at work?' There is a brief silence, as wannabe Joseph Senior near chokes on the potato he is knifing. Then he mumbles: 'I build the nation.'
[email protected]
Related Topics