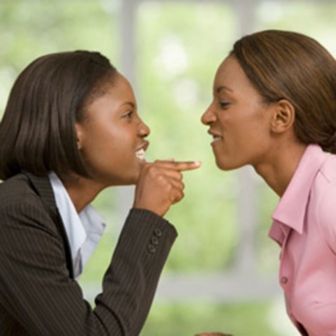 Tired of her wayward predator habits over her wealthy husband, a former beauty turned business lady has warned a popular TV anchor to stop seducing her man.
After warning her through text messages that got the two into a bitter exchange some months ago, the aggrieved lady walked into the TV station where the news host works and read to her the riots act after which she teased: "Find out who you are dealing with before you get yourself into serious trouble...know people."
The drama started after the woman discovered that the TV girl had been sending romantic messages to her husband – a public figure – and had on several occupations asked him to take her out on a holiday. The husband in turn told her that the media girl had become a nuisance giving her the go ahead to deal with her.
"You are a home breaker. Please get your own husband. This one is mine," one of the messages sent to her warned.
Related Topics