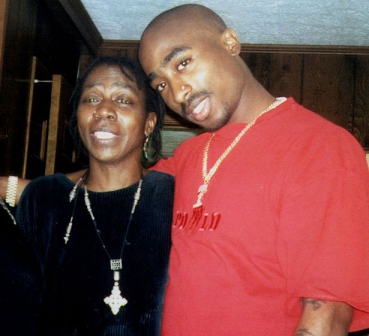 The mother of Tupac Shakur has died aged 69, it has been confirmed.
Afeni Shakur was the inspiration behind one of the legendary rapper's most iconic songs and oversaw his legacy after he passed away almost 20 years ago.
The Marin County Sherriff's Office in California confirmed the sad news on Tuesday, although a cause of death has not yet been released.
A statement read: Renown rap artist #Tupac Shakur's mother Afeni Shakur Davis, age 69, died late last night in Marin County.
Proud parent Afeni was the subject of her son's 1995 hit Dear Mama, in which he rapped: There's no way I can pay you back, but the plan is to show you that I understand. You are appreciated.
She was born Alice Faye Williams, changing her name when she joined the Black Panther movement in New York City.
Along with other members, she was arrested in 1969 and charged with conspiracy to bomb multiple city landmarks, but was acquitted on all charges in May 1971.
Just one month later she gave birth to Tupac and, following his tragic death in a shooting in 1996, she took over his estate and continued his legacy.
Two years ago, she co-produced Broadway musical Holler If Ya Here Me, which featured the icon's music.
Related Topics