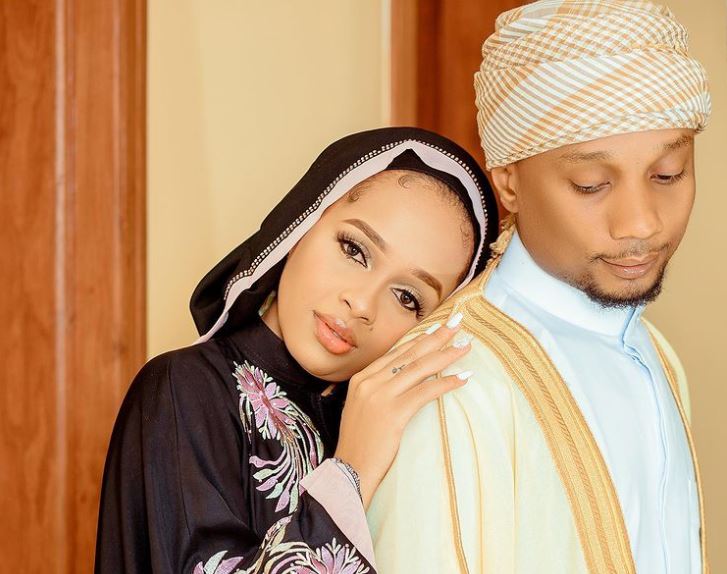 Celebrated Tanzanian artiste Faustina Charles Mfinanga popularly known as Nandy, has revealed her wedding plans are underway and that she's ready to walk down the aisle. Speaking at an interview, the 29-year-old admitted that she is very excited about her upcoming big day.
"My wedding preparations are going on well and I thank God for that. Sitting sessions have started. I am confident everything will be fine," she stated.
Showering her soon-to-be husband Bill Nass with praises, Nandy described him as a faithful man who has continued to love her in many different ways. Nandy said she had never found a 'funny' text message on his phone since the beginning of their relationship.
"He's a man who is really laid back. In fact, since we started our relationship, I have never found fishy messages in his phone. I know it's hard to believe but I can say he is very different from other men," she added.
View this post on Instagram
A while back, it emerged that Nandy's mother and her sister did not like the idea of Nandy marrying William Nicholaus Lyimo, popularly known by his stage name Bill Nass. However, Nandy clarified that her mother was not opposed to their union but the display of affections publicly before officiating their marriage.
"It's not like they didn't want me to marry Bill Nass but they hated the things that were going on between us on social media. So, they as parents, needed some steps to be followed and we did that, that's why you see we are about to become a legitimate husband and wife," she added.
Two months ago, the two held their exquisite invites-only traditional wedding in Zanzibar. Documenting their special day on social media, the Nimekuzoea crooner shared numerous pictures of her and her man in matching outfits, showing off her massive ring with the caption, "MRS. WILLIAM NICHOLAUS LYIMO".
View this post on Instagram
The singer thanked everyone who came through to support them on their big day and apologized to those who were not invited due to limited space.
"Tunapenda kutoa shukrani za dhati kwa wale wote walio kuwa na sisi siku yetu ya mahari jana. Neno asante ndilo tunaweza kusema! Media zote zilizo support ndani na nje ya nchi hatuna cha kulipa kwa support yenu…. Pia tuna Omba radhi kwa wale ambao walitamani kuwa nasi pamoja Jana na haikuwezekana kwa Sababu zilizo nje ya uwezo wetu na wao nyinyi nyote mna umuhimu kwetu siku special na kubwa inafika tuta jumuika wote. Mungu ni mwema sana na imefanyika kuwa kweli!" she wrote.
Related Topics