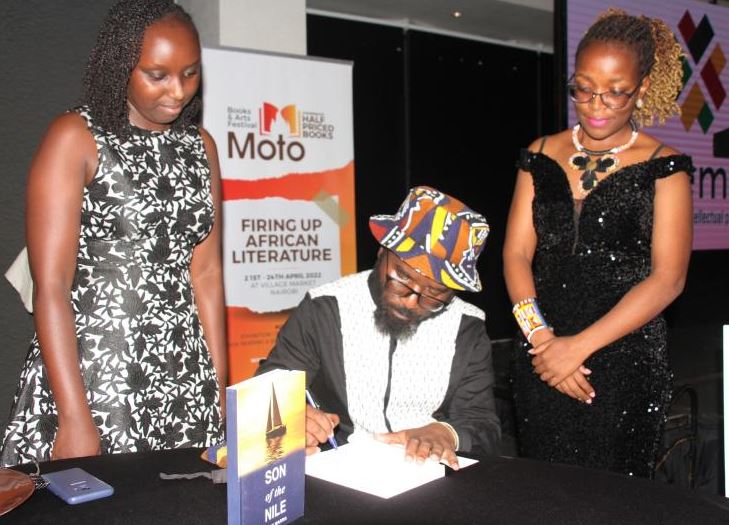 Authors and publishers want stringent policy measures taken in the fight against book piracy in an effort to enhance the impact of literature in the society.
Authors, illustrators, publishers, booksellers and library managers in late April noted with concern that continued use of pirated work was hurting the industry, calling for an immediate end to the vice.
Ending the vice, they said, would go a long way in boosting growth in the books industry.
"Book writers are slowly shunning away from the creative industry as it is no longer making business sense.The blood and tears that has gone into producing a book in no longer bearing fruits," said Dr Beverly Cheserem, an artist who doubles up as a Neurosurgeon at Aga Khan University.
They were speaking during the culmination of a four-day inaugural MOTO Books and Arts Festival at the Village Market, Nairobi, that ended on April 24.
The festival brought together local and international artists to showcase their literary works and discuss emerging literary trends in Africa.
Among the books launched at the event was A Son of A Nile, an Inspiring Journey - a bold, eclectic and interesting anthology of prose by Teddy Warria, examining his genealogy and giving it purpose.
"This is a wonderful opportunity for authors and other literary artists to dissect the trends and impacts of their works on socio-cultural development in the society. African Literature must play its rightful role not only as a hero but also a formidable force in the continent's development," says Teddy Warria.
The festival also saw the launch of a community initiative dubbed Adopt-A-Library in Nairobi's Kibera slums to boost literary levels and alleviate poverty in marginalised areas. During the launch, more than 18,000 books were distributed to 30 community libraries in marginalised areas.
Related Topics