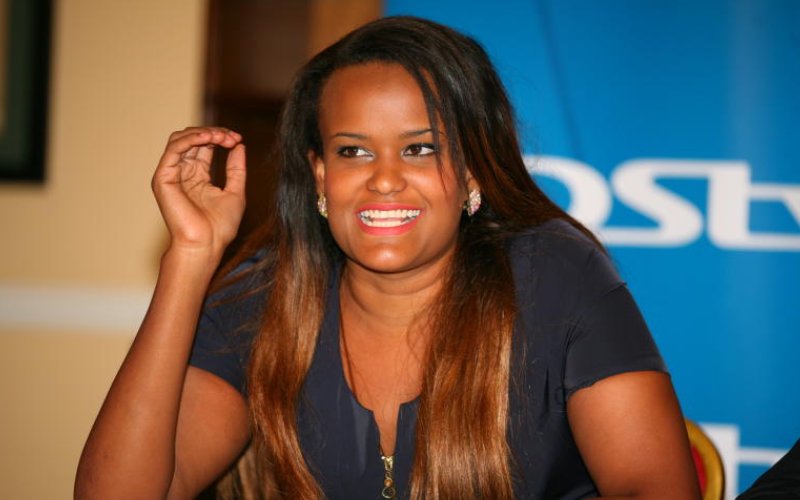 Five years ago, celebrated actress Sabina Stadler, a former Kenyan representative in continental reality TV show Big Brother Africa (BBA), announced her entry into politics.
With a new song Kenya ni Moja, she declared her interest in running for the Mugumoini Ward seat in Langata constituency. Declaring there was no going back she launched her MCA bid and even though she never captured the seat, she has since been at the forefront, initiating development projects in the area.
She is at it once more. She says the right time for her to clinch the seat is now.
"I have been on the ground for a while now working under the Nairobi County Women Representative Esther Passaris and so I have learned a lot about people and development issues. I have been in touch with the electorate and I believe that I stand the best chance to articulate the issues affecting the people," Sabina told The Nairobian this week.
"I am the only woman going for this seat here and so that should be able to set me apart from the crowd. A woman is always close to people as they understand family and societal issues better. Besides, I have been a singer, a filmmaker, and a Kenyan representative in BBA and I believe all these platforms were preparing me for leadership," she noted exuding confidence that the country is ready for young female politicians.
Young, admirable and vibrant, Sabina insisted that she is not out to showcase her beauty but rather her policies. She even went on her social media pages to demystify narratives that she is 'acceptable because of her beauty' joking that after all, that is just an added advantage. She said that the fact that she is not married should add to the reasons why she stands to be a better leader.
"The fact that I am not married should be an added advantage when it comes to sparing time and focusing on leadership roles as I will have undivided attention in executing my duties. That is what I have been doing over time. I mean, there is no man to complain that I am coming home late and dedicating all the time to the electorate. Besides, I am available and when the right man comes through, I will be there for the taking," she articulated.
With many young single women now going for political seats, a section of society has been hard on them thanks to societal and cultural practices that view women as the weaker sex. From stereotypes to cultural issues, women have had to face an uphill task when it comes to claiming their place on national platforms, including seeking elective politics.
Related Topics