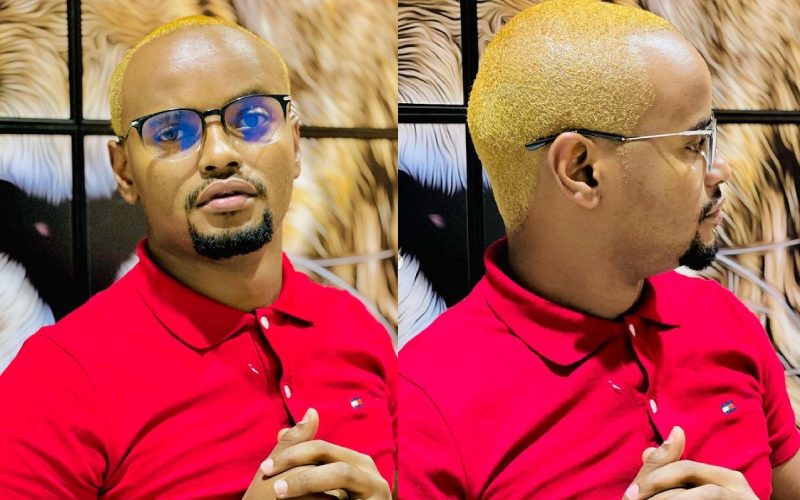 YouTuber Kabi WaJesus has taken the bold step to dye his hair blonde and netizens cannot keep calm.
Showing off his new look via social media, the newest dad in town welcomed his fans to rate his new hairdo and as expected, they did not hold back.
Although a number commended the daring look, majority of online users expressed that the style did not suit him.
In response, Kabi appreciated those that liked the hairstyle, laughing off any comment that suggested he did not look good, including his fellow celebrities.
Rue.baby Wait what!
Nycewanjeri Pole basi
Eddiebutita Mimi niliweka hiyo nikaambiwa nakaa duracell, I have never moved on
Mudemodel Nomaa hii nayo ngori
Vee.olaz We are not ready for this version of Kabi
Chris_m_ke Mbona unakaa papa fololo
Kayinzaliz And unakaa fiti sana
Rachealtony7 Karibu tuseme ni konshens
Kabi and his wife Milly Wajesus recently welcomed their second child together and Kabi attributed his bold hair move to his new role as a dad. "New dad, New hairstyle alert," he shared.
Daring hair moves by celebrities
Thee Pluto
Not too long ago, YouTuber Thee Pluto too made a daring hair move after cutting off his signature dreadlocks.
According to Thee Pluto he was dared to cut them off for a cash prize of Sh1 million.
"Several factors pushed me to cut my locks. They include: rebranding and craving a change but ultimately and most importantly it was a Sh1 million dare from a friend," he said in a previous interview.
After the shave, Thee Pluto was given the money promised by his friend, Nairobi politician Wangui Nganga and he could not hide his joy.
"KRA don't come for me," he jokingly commented.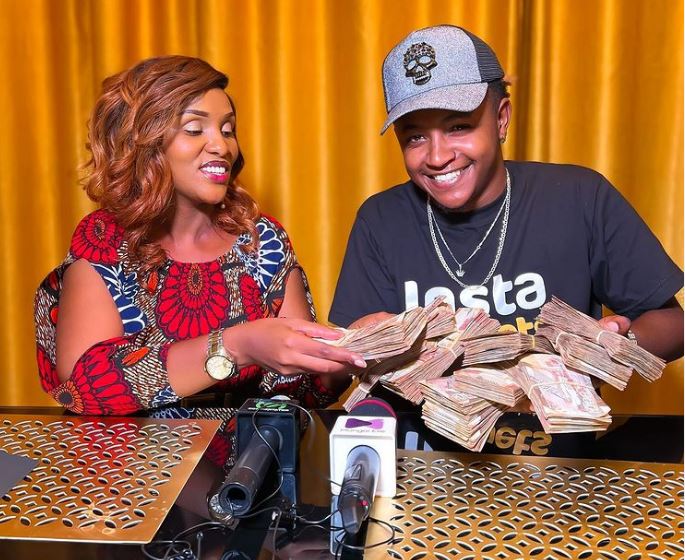 Akothee
A few months ago singer Akothee left netizens stunned after shaving off all her hair and rocking a bald look.
"All of you put your wigs/weaves down. With no makeup. Let us pull this on. @bienaimesol, how do you find me? You need a bald woman to love you better," she wrote.
Related Topics