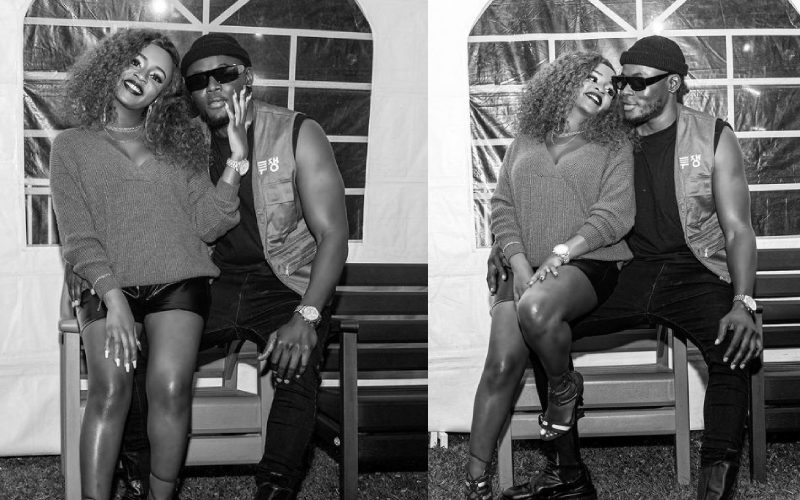 A video of Nadia Mukami performing in Eldoret has left fans wondering whether the Radio Love singer is expecting Arrow Bwoy's child.
The couple spent the better part of the holidays entertaining fans in the 'City of Champions' and fans could not help but notice her unique dressing.
Donning a loose sweater-top and black shorts, Nadia walked up the stage where Arrow Bwoy was waiting for her.
Netizens quickly took to the comment section to ask whether she is preggers.
Mercyline Kennedy: Baby bump imesonga sana tunangoja baby shower
Barbiebentah: Yaani watu mnajifanya hamuoni ball..Anyway sijasema anything...since when nadia akapiga show n sweater. From my side congratulations ata kaa hamsemi
drazondesparola: I am seeing a junior coming
Joslynemutali: Watu mmeamua 2021 ni mimba
Nadia's attention was drawn to one of the comments but she did not confirm or deny, opting to leave the public guessing by laughing it off.
In October this year, Nadia had hinted at the possibility of getting a baby but did not give much away.