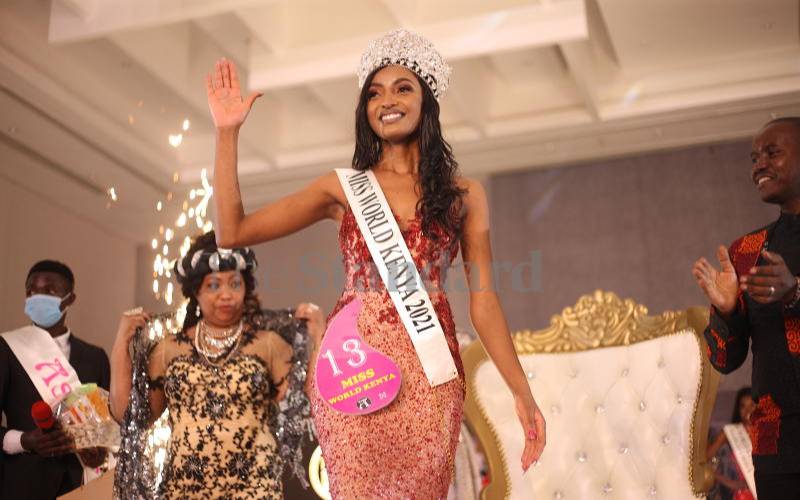 The much-anticipated Miss World 2021 contest has been canceled on the eleventh hour following Covid-19 fears.
The finals were set to take place at Coliseo De Puerto Rico today (Friday, December 17) with the reigning Miss World Kenya queen Sharon Obara set to represent the country at the pageant, the oldest running and most prestigious beauty pageant in the world.
"After meeting with the virologists and medical experts hired to oversee the Miss World 2021 event and discussing with the Puerto Rico Health Department, the decision has been made by the organizers of the event to postpone the globally broadcast finale at the Puerto Rico Coliseum Jose Miguel Agrelot to be held within the next 90 days," reads the press report released by the Miss World Team.
"As of yesterday (Thursday, December 16), additional safety measures were implemented in the best interest of the contestants, production team, and spectators, understanding the event's increased risks on the stage and in the dressing room. However, after additional positive cases were confirmed this morning after consulting with health officials and experts, the postponement decision was made," the release states.
Terry Mungai, the Miss World Kenya franchise owner and CEO of Ashleys Beauty Ltd has been in Coliseo De Puerto Rico leading the Miss World Kenya delegation. The Kenyan delegation left the country two weeks ago. However, most of the finalists have been in Puerto Rico for over a month taking part in the various hits that culminate in the finals.
Unconfirmed reports emerging on social media platforms allege that 17 of the finalists representing countries from across the world have tested positive for Covid-19 leading to the cancellation of the crowing celebrations. A number of staff members are also said to have tested positive.
The finalists are currently in isolation waiting for health experts' reports.
The contestants are expected to stay on until they are cleared by health officials and advisors; before they are allowed to leave to their countries.
The reigning Miss World Kenya Sharon Obara was crowned in August at an event held at the Trademark Hotel in Nairobi. The ceremony was attended by the ICT Cabinet Secretary Joe Mucheru and Nairobi Women Representative Esther Passaris among others.